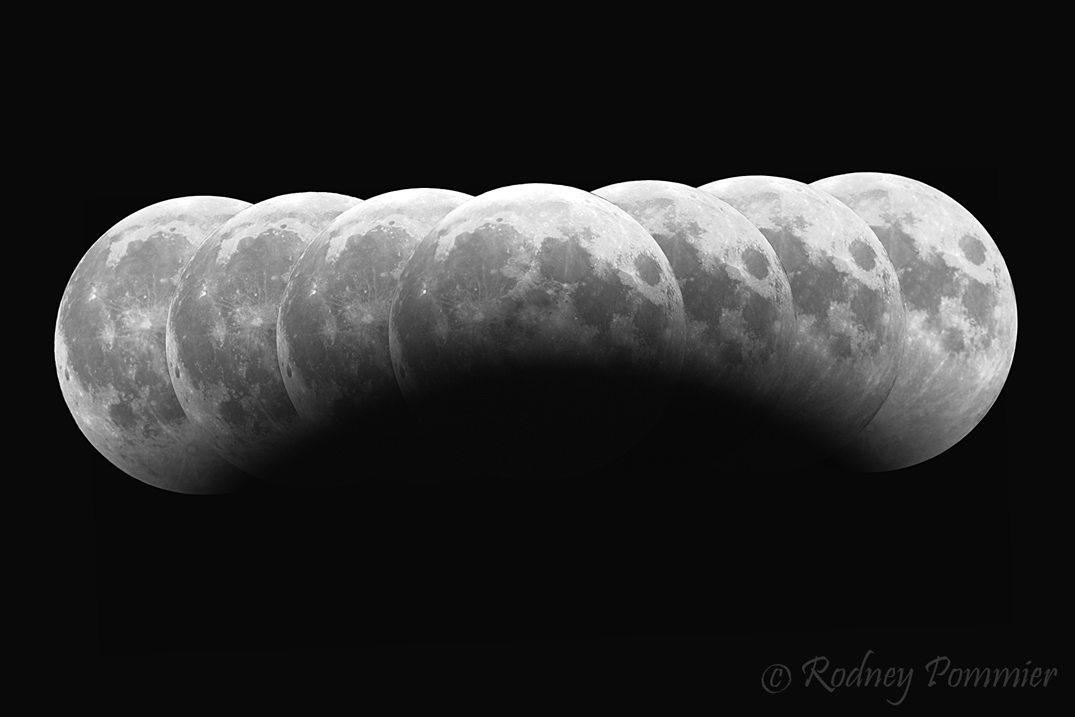 Photographer:
Rod Pommier
Email:
Location of Photo:
Ka'anapali, Maui, Hawaii
Date/Time of photo:
2012-06-04, 09:05 through 12:00 UT
Equipment:
Celestron Super C8 Plus Schmidt-Cassegrain Telescope, fork mount with Byers Drive, at f/6.3. Canon EOS 20D DSLR. Exposures:All 1/1600 second at ISO 800.
Description:
One of the benefits of travelling to Maui for the transit of Venus is that it also afforded a superb view of the partial lunar eclipse of 2012-06-04, with the moon near the meridian, with the opprotunity to capture some images and make some crater timings for Roger Sinnot at Sky & Telescope Although this wasn't a particularly deep eclipse, this composite image showing the position of the moon every 20minutes clearly shows the outline of Earth's shadow, the umbra, on the surface of the moon.