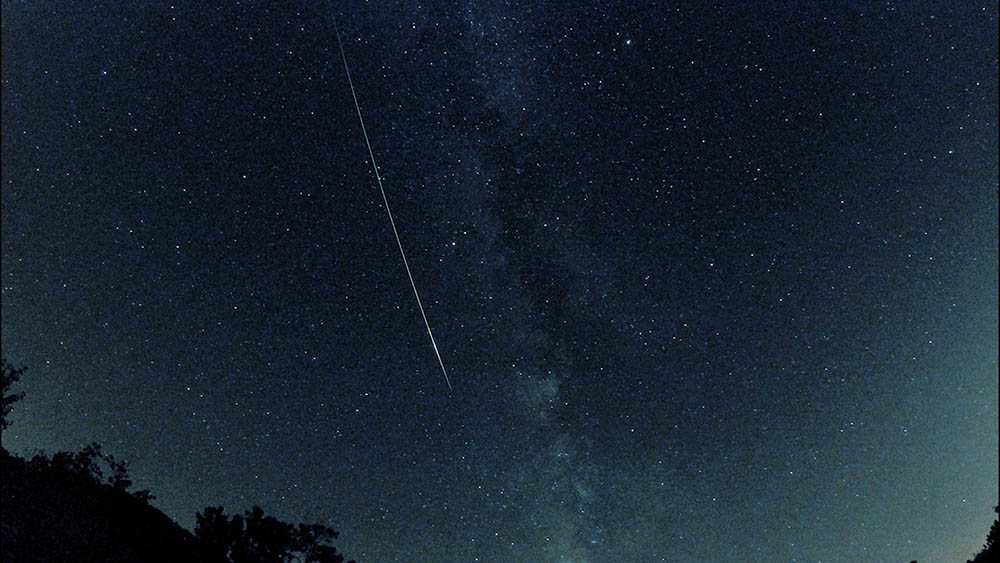 A great long Earthgrazer of a Perseid plunged down the southern sky toward Sagittarius on the evening of August 12, 2015, while Chris Allison had his camera shutter open. The handle of the Sagittarius Teapot is right at the bottom of the frame. The shower's radiant point in Perseus was still low on the opposite side of the sky. Perseus is in the Milky Way — so any Perseid that you see near the Milky Way, anywhere, has to be traveling almost parallel to it. (The meteor's curvature here is caused by the wide-angle lens.)
Photographer:
Chris Allison
Location of Photo:
Old Fort, North Carolina, USA
Date/Time of photo:
August, 13 2015/midnight
Equipment:
GoPro Hero 4 Silver
Description:
This was shot as part of an overnight exposure during the August 2015 Perseid meteor shower.
Website: