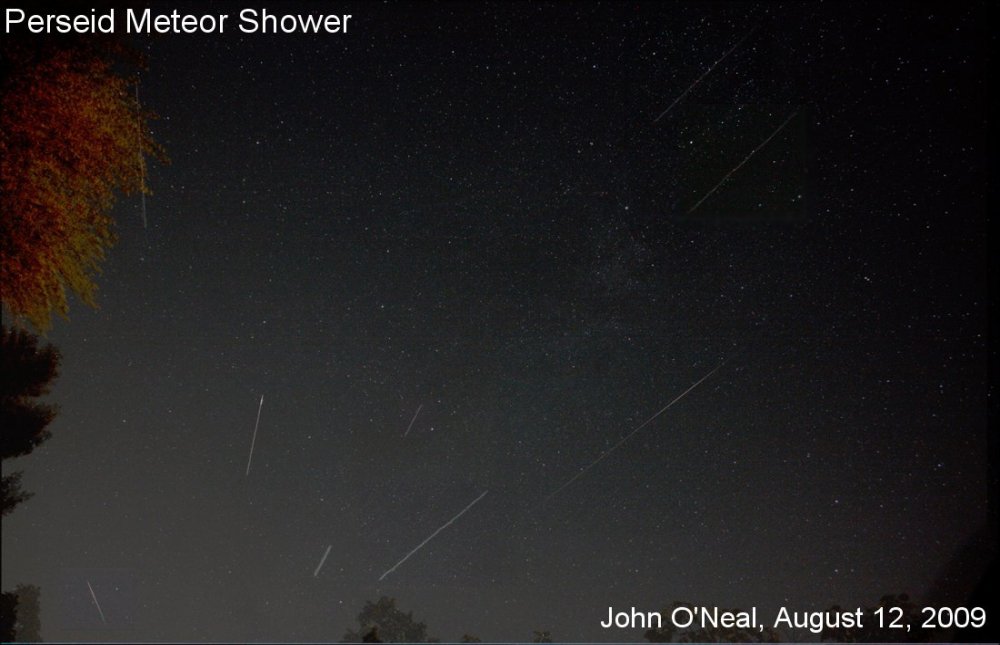 Photographer:
John W. O'Neal, II
Email:
Location of Photo:
Amherst, Ohio
Date/Time of photo:
August 12, 2009, 2:30-4:3-am
Equipment:
Canon 40D piggybacked on a Losmandy G-11 inside a Skyshed POD.
Description:
On the morning of August 12th at about 2:30am there was a marked increase in meteors. At 2:30 Perseus was still pretty close to the horizon and I was shooting up higher in the Pegasus - Cassiopia are to stay above the skydome. An intersting effect was that the Perseid did not rain down out of the overhead sky, but seemed to rise up out of the trees and horizon. Fron 2:30 to 3:30 the meteors rose atr about a 5 minute pace. From 3:30 to 4:30 they appeared every 2:5 minutes. At 4:30 the moon burst out from behind a tree in my yard and the show immediately stopped. This image is a composite with nine of the best meteors...
Website: