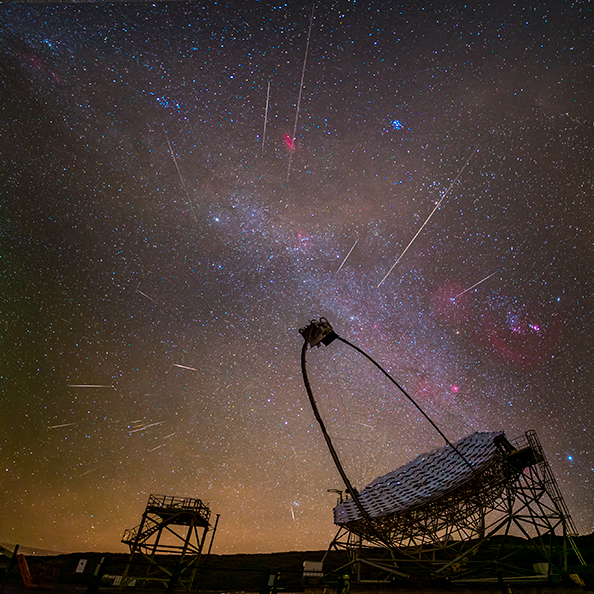 Photographer:
Antonio Gonzalez
Location of Photo:
28.762001, -17.890364 / Garafía, La Palma (Canary Island-Spain), at 11 m. above selevel.
Date/Time of photo:
13.Dec.2020 / 21:15 - 00:15 h.
Equipment:
Camera: Sony Alpha7S modified /ISO 6.400 / 20 sec each one. Lens: IRIX 15 mm / f2,5
Description:
Geminids shooting stars shower. Summation of 22 meteors in the same picture. Pictures taked during 3 hours, from 21:15 to 00:14 h. On 13th December. Front to the MAGIC I, one of the Cherenkov telescopes in the Roques de Los Muchachos Observatory, in La Palma island (Canary Island - Spain), at 2.300 m. above sea level.
Website: