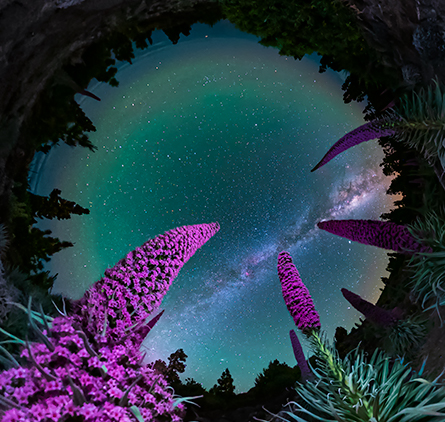 Photographer:
Antonio Gonzalez
Location of Photo:
28.767406, -17.903394 / Villa de Garafía Municipality, at 2.015 m. above sea level.
Date/Time of photo:
21.May.2020 / 05:03 h.
Equipment:
Camera: Sony Alpha7S modified / ISO 10.000 / 30 seg each one. ; Lens: Sigma Fisheye 8 mm / f4
Description:
In this epoch of the year the Tajinastes blooms, to compete to the Milky Way with its shape and colours. In this case the Pink Tajinaste (Echium wildpretii Trichosiphon) is an endemic plant of La Palma island (Canary Island – Spain).
Website: