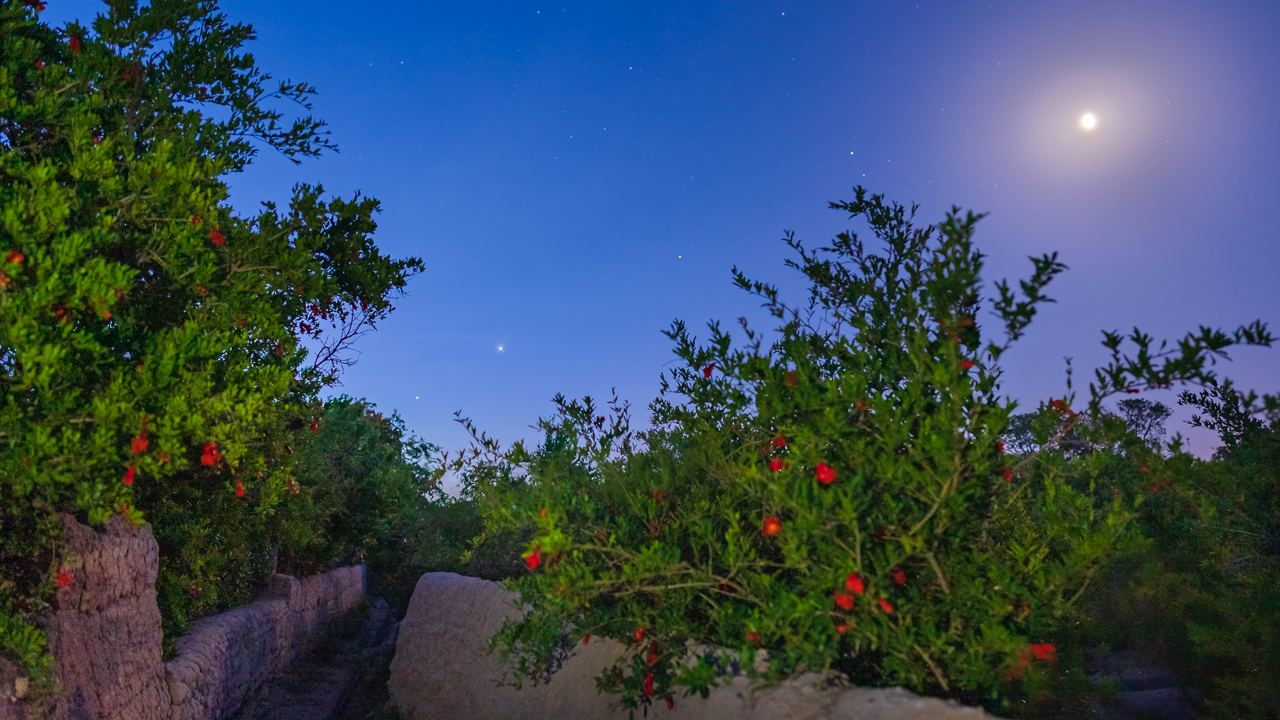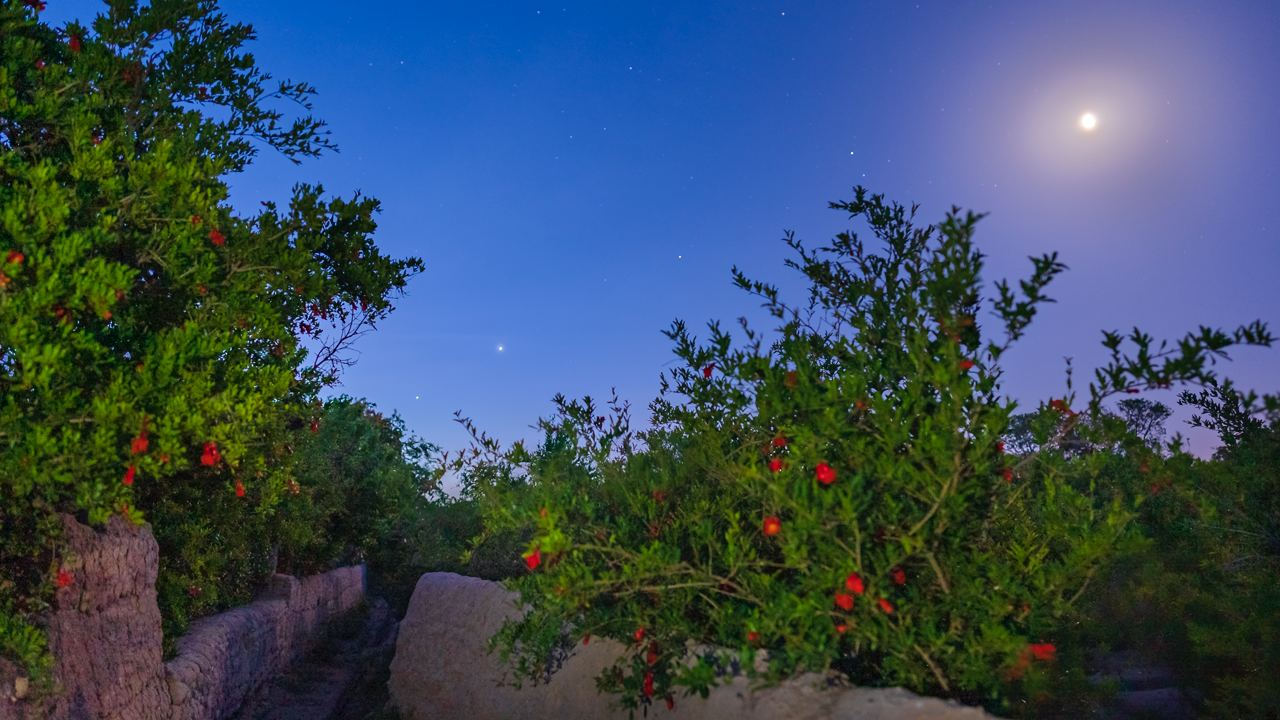 Photographer:
parisabajelan
Location of Photo:
Sarv-e Olya, Aqda, Ardakan, Iran
Date/Time of photo:
24 April 2022 / 04:30 am
Equipment:
Sony a7siii and Sony 24mm GMaster Lens. f/2.0 - ISO 2000 - 4Sec
Description:
For four mornings the Moon walks below the line of four early-dawn planets. The planets change position a bit from one morning to the next. Venus and Jupiter are 6° apart on the 24th. Venus and Jupiter apart afew degrees from each other on the mornings as they pass through a striking conjunction. There is a cohesive and intertwined connection between pomegranates and people's lifestyles. I traveled to Ardakan in the middle of Iran on the edge of the desert where freshwater is hard to reach. People use man-made underground gravity-based water systems called "Qanat" for daily use and gardens. Water and consequently the garden and their fruits have a holy position for them and they believe Pomegranate is a fruit of heaven. total care in consumption and use it until the end particles! Juice, traditional foods, paste, skins for livestock, and making natural colors from dried skins in the mills which rotate by camels. In addition, they have countless folklore myths, stories and poetry, and songs about it and about the connection between the growing phase of pomegranate and the night sky as well! you can find remains of pomegranate-shaped Door Knockers on houses!
Website: