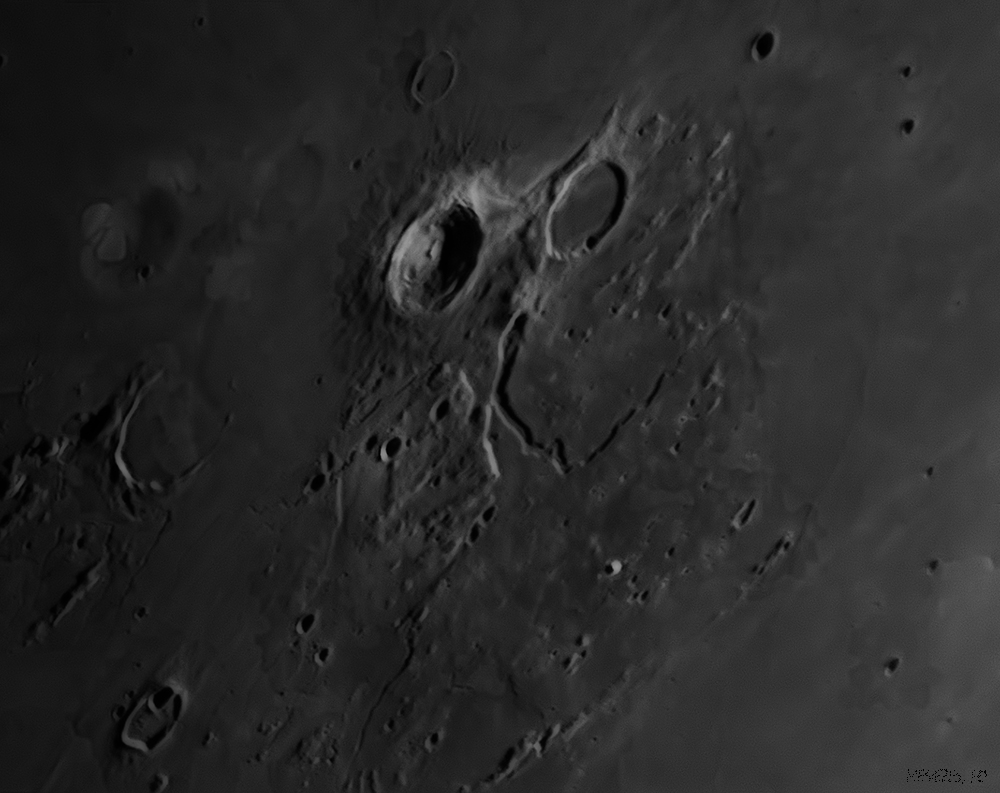 Photographer:
barretosmed
Location of Photo:
SAO PAULO - SP -BRAZIL
Date/Time of photo:
03/11/2018
Equipment:
C11 EDGE HD + ASI 174MM + POWERMATE 4X
Description:
Plateau of Aristarchus and the Vallis Schröteri In my opinion the most beautiful region of the moon: Valle Schroteri region showing mainly the Aristarchus plate and its strange region. Aristarchus dish (55km wide) has large pyroclastic deposits are a potential resource for useful elements like hydrogen, oxygen, iron and titanium. Thus, due to its geological complexity and potential resources, the Aristarchus region is of course of interest to the Constellation Program and future lunar missions. The other region of great interest (Cobra Head [CH]) consists of a deep well is thought to be the source of ventilation of a tremendous lava outlet that flowed through the plateau and formed the rille. Does this region have high brightness know why? What is the origin of the shiny material? Some of the brightness is a function of faces of steep stones facing the sun.
Website: