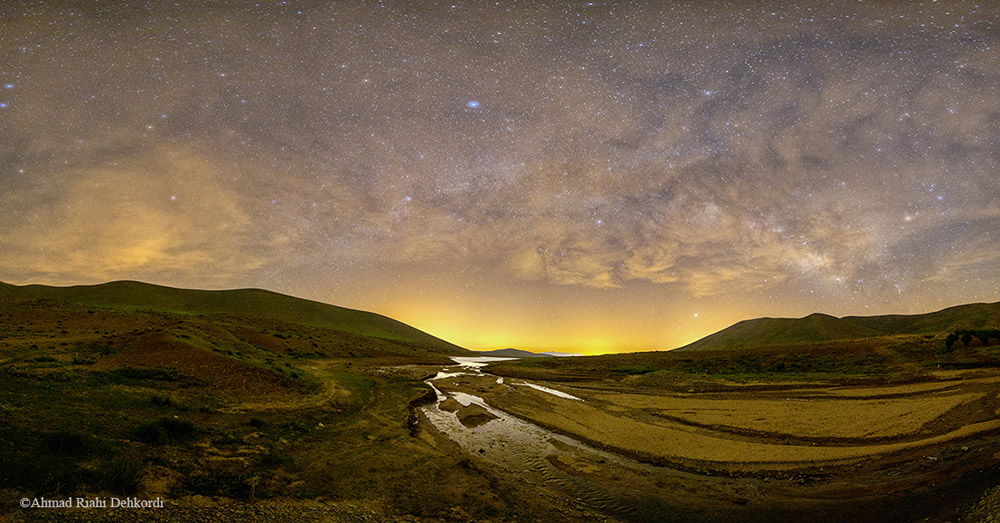 Photographer:
Ahmad Riahi Dehkordi
Location of Photo:
Tomanak - Chaharmahal va Bakhtiari - Iran
Date/Time of photo:
2020-05-21 / 23:56:04
Equipment:
Camera: Canon 6D, Lens: Samyang 14mm
Description:
With the development of human societies and the increasing consumption of human resources from water resources and the decrease in rainfall, the bed of rivers is gradually drying up and little water is available. On the other hand, with the growth of cities and urban populations and the excessive human interest in using light sources at night, we are facing a lot of light pollution. The combination of the two poses a serious threat to humans and nature.