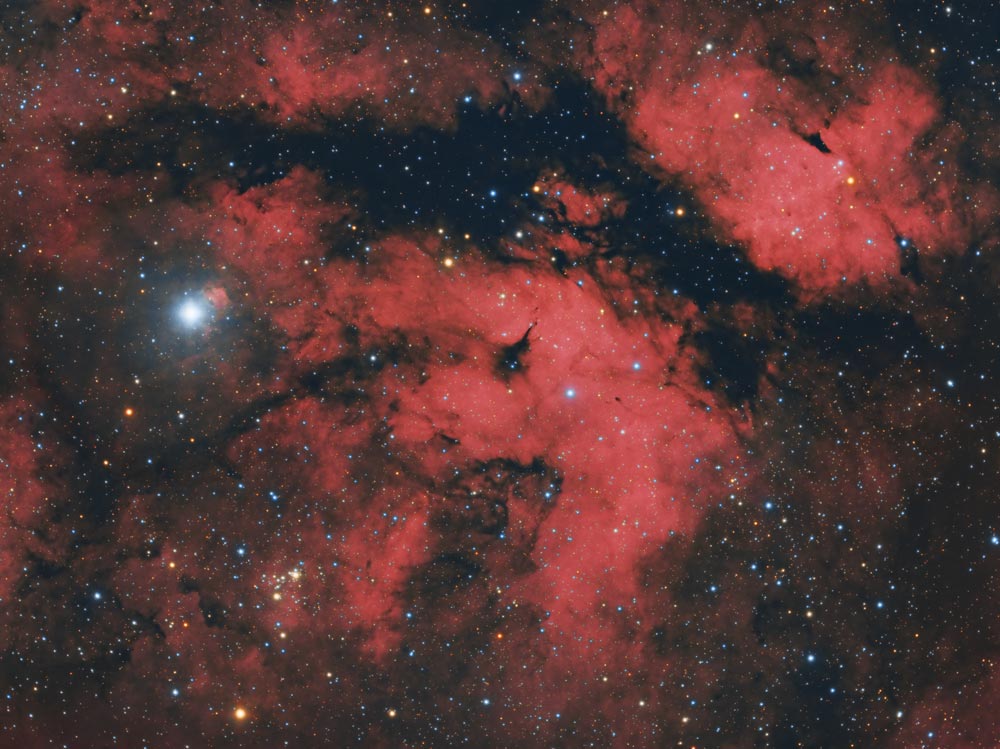 Photographer:
Miroslav Horvat
Email:
Location of Photo:
Zagreb and Podgaric
Date/Time of photo:
09/05/2018, 09/15/2018
Equipment:
Telescope: Skywatcher ED80, 0.85 FF/FR Camera: ASI1600mm pro @ -20°C Mount: SW EQ6 Pro Guiding: finderguider with QHY5L-IIc Exposure: Baader 7nm Ha filter, 69X3min, Gain 200, Offset 50 Baader Red 29x2min, Baader green 20x2min, Baader blue 20x2min, Gain 76, Offset 50, Dark, Flat, Flat dark Total integration time: 5.75 hrs Software: Sequence Generator Pro, PHD2, PixInsight
Description:
The Sadr region, or IC 1318, is the diffuse emission nebula surrounding Sadr (γ Cygni) at the center of Cygnus's cross. The Sadr region is one of the surrounding nebulous regions; others include the Butterfly Nebula and the Crescent Nebula. It contains many dark nebulae in addition to the emission diffuse nebulae. Sadr itself has approximately a magnitude of 2.2. The nebulous regions around the region are also fairly bright.
Website: