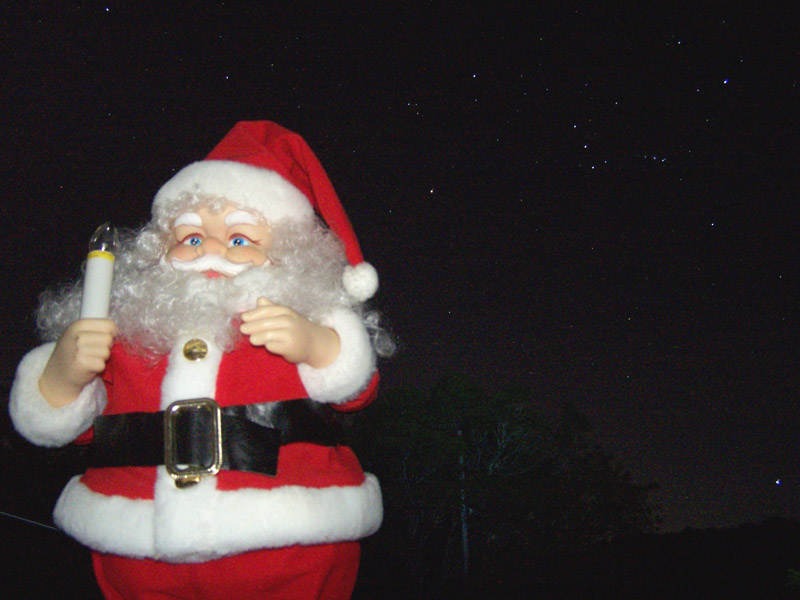 Photographer:
Frankie Lucena
Location of Photo:
Cabo Rojo, Puerto Rico
Date/Time of photo:
November 24 2009 at 9:54pm
Equipment:
Kodak Z740 set at F/2.8 for 8 seconds and an ISO of 400.
Description:
Here in Puerto Rico we celebrate the coming of the three kings which is represented by the three stars in Orion's belt. On the eve of this day,January 5, the children place grass under their beds to feed the Camels that carry the three kings. Its like leaving Santa a glass of milk to reward him for his long journey. We now celebrate Christmas like you folks in the united states but we also celebrate the coming of the three kings, so I have combined both cultures in one photo.