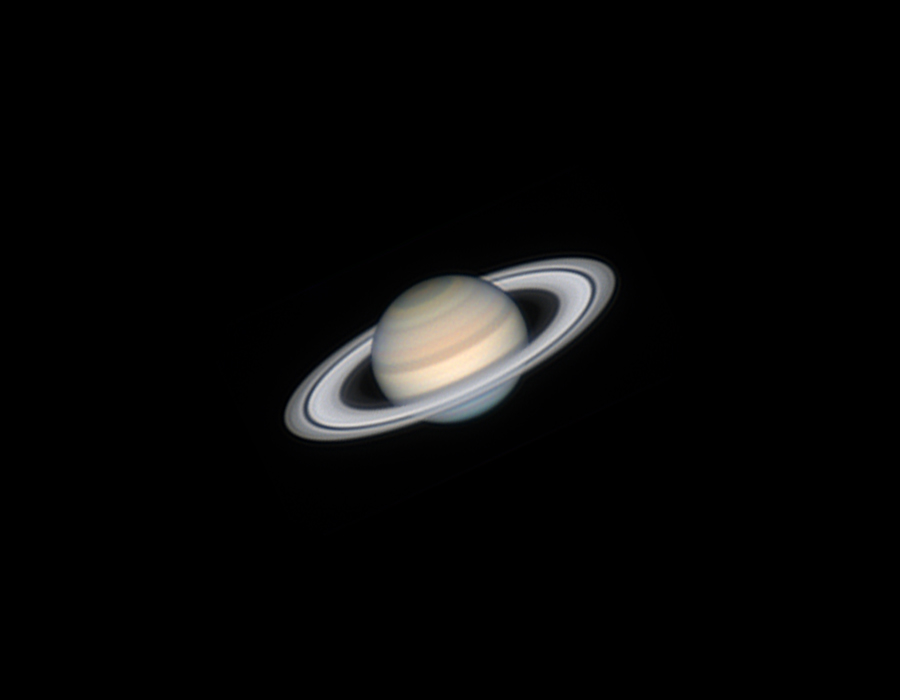 Saturn on July 25. North is up. This exquisite stacked-video image shows detail in the broad A ring and the thin Encke Gap just inside the outer edge of the outer B ring. It was taken July 25, 2021, by Agapios Elia of Nicosia, Cyprus, with a 9.25-inch Schmid-Cassegrain scope in apparently excellent seeing.
Photographer:
Agapios-Elia
Location of Photo:
Nicosia Cyprus
Date/Time of photo:
July 25, 21:04 UT
Equipment:
C9,25 SCT, ZWO ASI224MC, ZWO ADC
Description:
A grand appearance of the ringed planet featuring very striking colored bands as well as a glimpse at the subtle blues of the south pole.
Website: