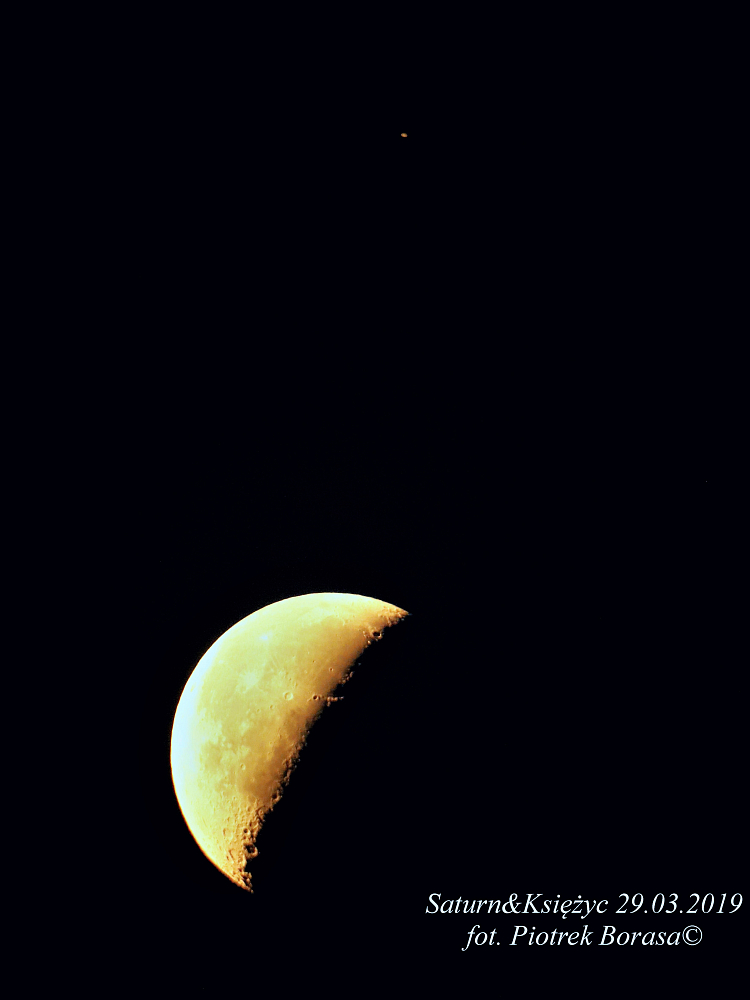 Photographer:
Borasa Piotr
Location of Photo:
Polska, Łódź, parking przy ul. Hipotecznej 15
Date/Time of photo:
29.03.2019 czas lokalny 4:59:38
Equipment:
Canon EOS 6D Mark II+Teleskop BKP 2001 EQ5
Description:
Kolejna koniunkcja planety olbrzyma Saturna. Nienajlepsze warunki pogodowe związane z przejściowym zachmurzeniem i mgłą w lepszych warunkach w których wykonałem fotografię.
Website:
https://www.facebook.com/photo.php?fbid=703509853413604&set=a.125073751257220&type=3&eid=ARCerRQd06-LryVlk4GsEO3NkVLa7oYK5nTundngiNWoKexKbwStBEWL3dwcz0afkufKC7_HT6s2hZhf