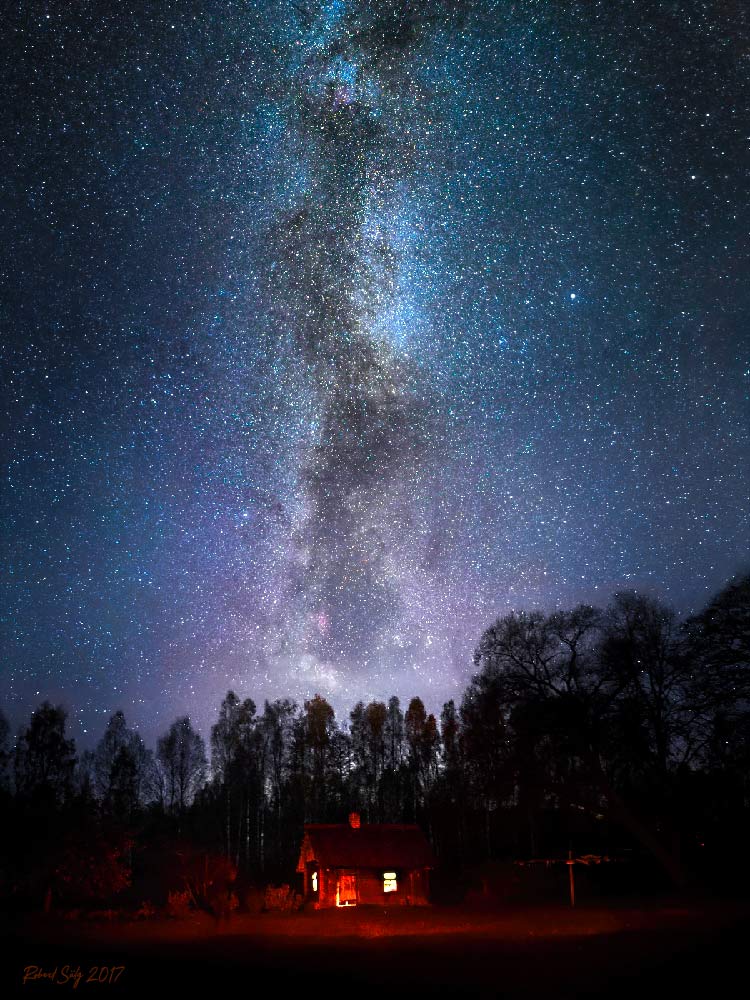 At this time of year, the Milky Way stands straight up from the south-southwest horizon right after complete dark if you're in the world's mid-northern latitudes. Robert Sälg took this shot from Vorumaa, Estonia, latitude 58°, rather far north — which is why the Sagittarius star clouds are almost hidden by the crowd, and why the bluer Cygnus Star Cloud isn't as high as it "should" be.
Photographer:
Robert Sälg
Email:
Location of Photo:
Vorumaa, Estonia.
Date/Time of photo:
21.10.2017 / 22:00
Equipment:
Pentax k50, Skywatcher Star Adventurer.
Description:
Traditional southern Estonian smoke sauna with heavenly milky way on background. Composed panorama of stacked milky way and foreground photos.