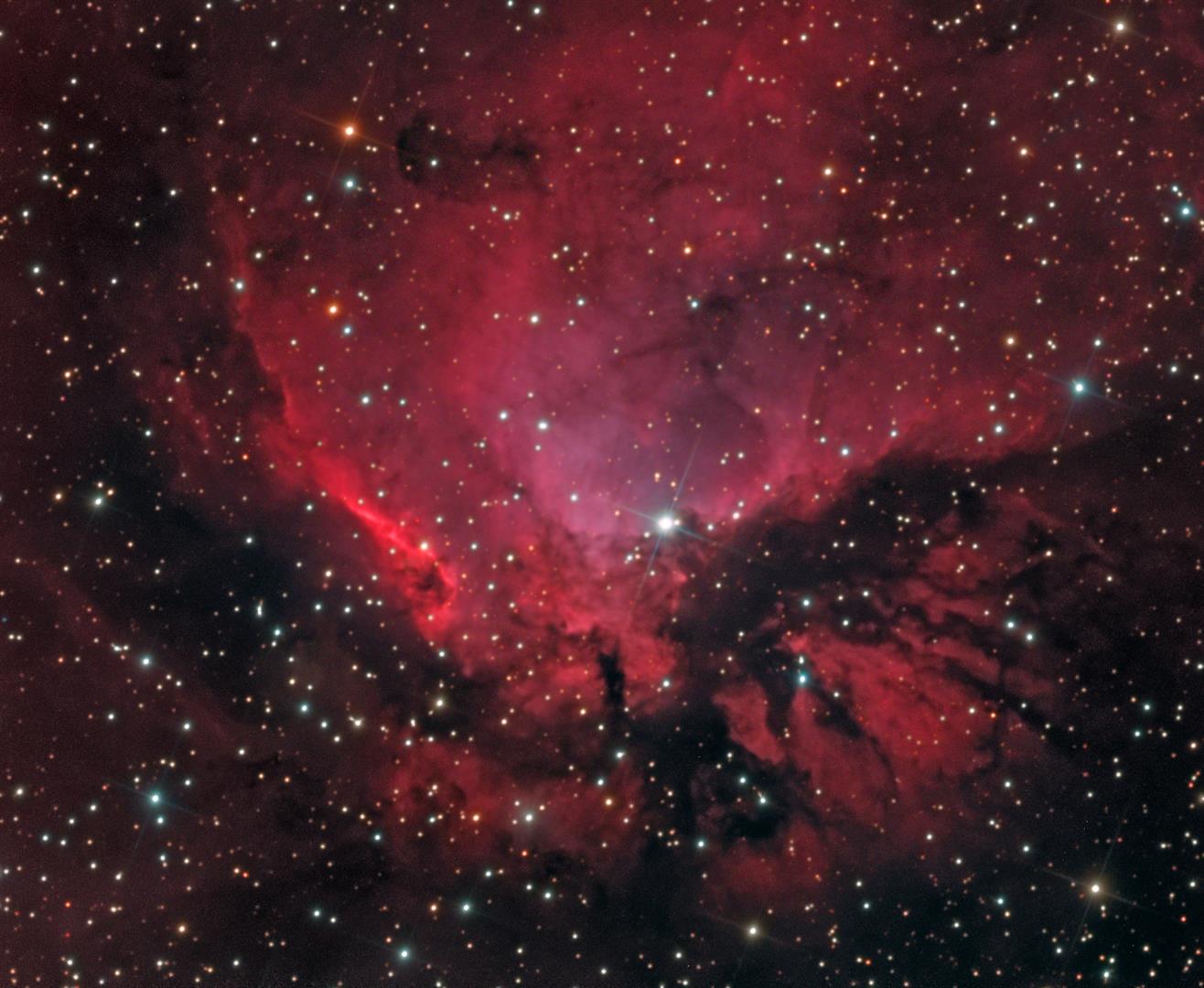 Photographer:
Bruce
Location of Photo:
SkyPi Remote Observatory, New Mexico
Date/Time of photo:
8/28 - 9/1/2022
Equipment:
12.5" Planewave telescope, QSI-690ws camera
Description:
Sharpless 2-112 is a diffuse emission nebula in Cygnus, located on the surface of a huge sphere of cold, molecular hydrogen. The nebula is illuminated by an intensely hot, young star, seen at the center. The star has about 30x the mass of our sun and radiates strongly in ultra-violet.
Website:
http://coldphotons.com/zen_astro/astro_images/Sh2-112_Web.jpg