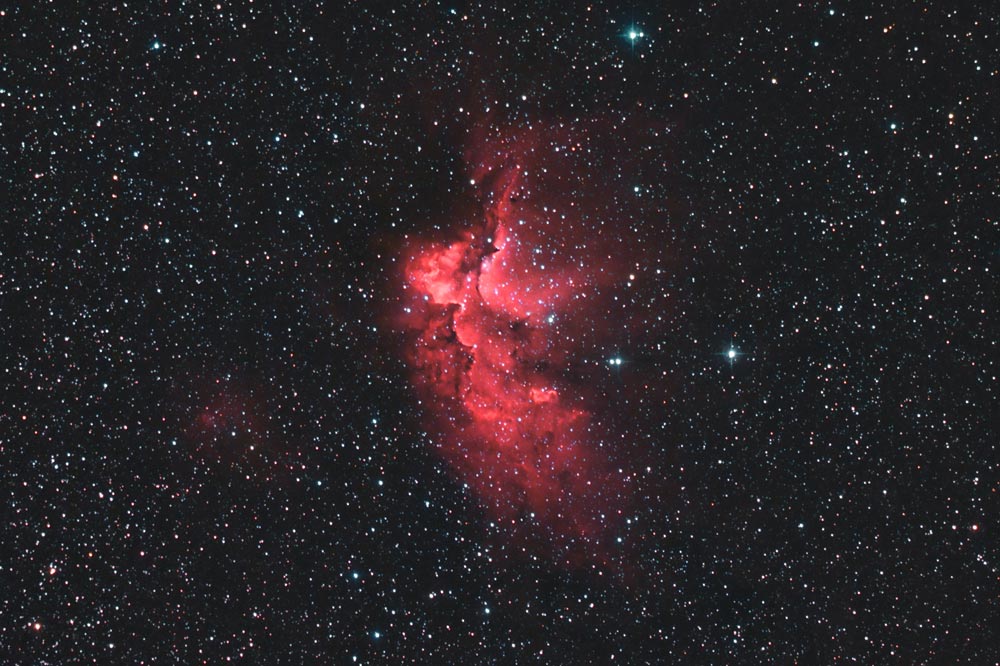 Photographer:
Craig & Tammy Temple
Location of Photo:
Hendersonville, TN
Date/Time of photo:
November 5, 11 & 12, 2009
Equipment:
Telescope: Astro Tech AT8IN 8" f/4 Newtonian Accessories: Baader MPCC Mount: Orion Atlas EQ-G controlled by EQMOD Guiding: Orion StarShoot AutoGuider on William Optics ZS66 Camera: Self-modified Canon Digital Rebel XT Acquisition: ImagesPlus 3.75 Camera Control
Description:
The Wizard Nebula is a large, diffuse HII region in Cepheus associated with the star cluster NGC7380. It is ionized by the binary star DH Cephei. Stewart Sharpless cataloged this as object 142 in his 1959 catalog. This image is a composite of 6 hours of RGB color data combined with 3 hours of Hydrogen-Alpha data.