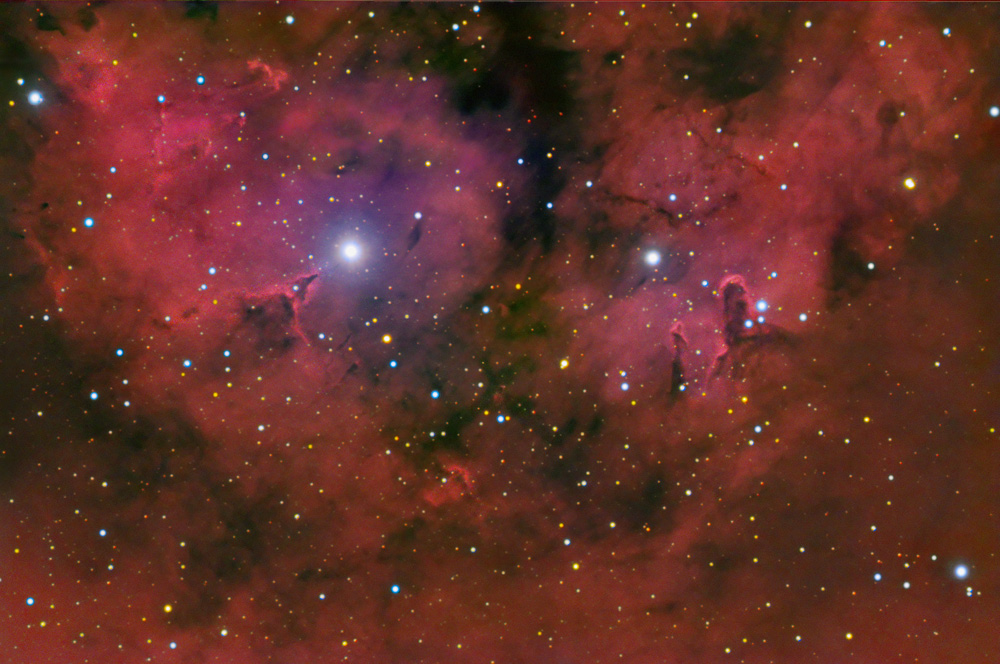 Photographer:
Rod Pommier
Location of Photo:
Pommier Observatory, Portland, OR, USA
Date/Time of photo:
2018-10-20 through 2018-11-19
Equipment:
Celestron Compustar C14 with Starizona LF reducer/corrector (f/7,5). SBIG STL 11000 CCD camera with Baader Planetarium HaRGB filters. Exposures: HaRGB=630:130:130:115 minutes=16 hours, 45 minutes total exposure.
Description:
Sharpless2-171 is part of a bigger nebula, NGC 7822, in Cepheus. It is an emission nebula with elephant trunks, or pillars, carved by stellar winds of the hot bright stars within the nebula. However, to me, this nebula looks like a teddy bear staring straight at us from space. The two brightest stars are its eyes, it has large, round red ears, a brown nose, and an inverted V-shaped mouth line.
Website: