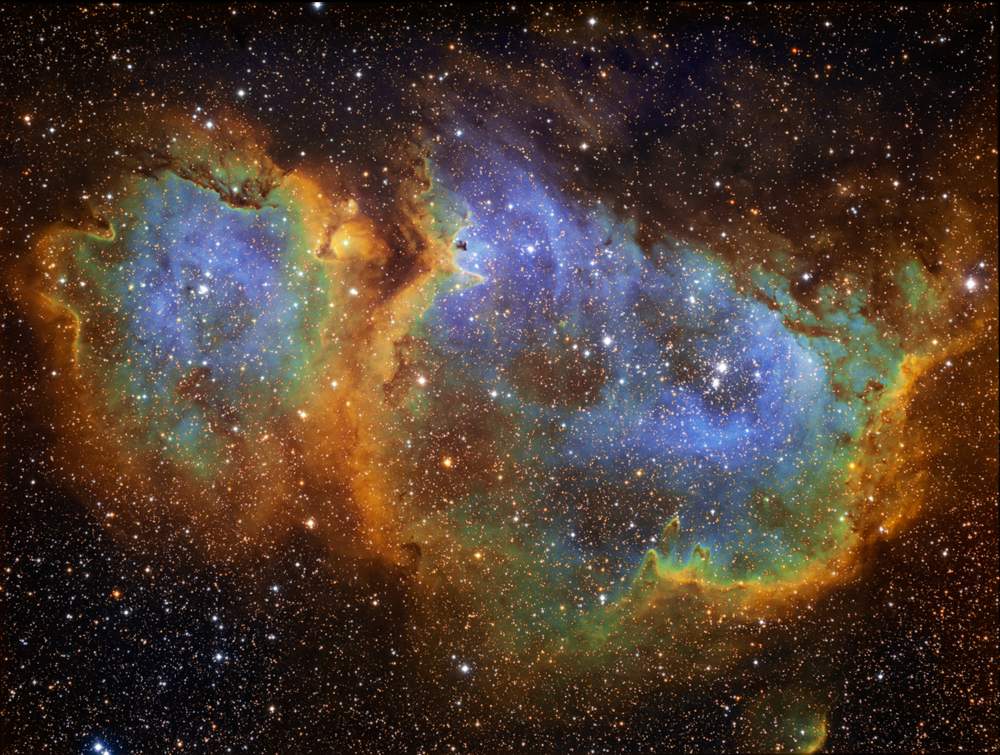 Photographer:
Bob Franke
Location of Photo:
Chino Valley, AZ 86323
Date/Time of photo:
11/13/2012 to 1/5/2013
Equipment:
Telescope or Lens Use: Takahashi FSQ – 106ED Mount: Losmandy G11 Aperture: 106 mm Focal Ratio:F/5 Camera:SBIG STF – 8300 Filters: AstroDon SII, Ha & OIII Exposure Time (s) SII 330 min. (22 x 15 min.) Ha 330 min. (22 x 15 min.) OIII 495 min. (33 x 15 min.)
Description:
North is to the top. The soul nebula, (sh2-199, LBN 667) is an emission nebula in the constellation Cassiopeia. The nebula is about 6000 light-years from Earth. The image was created using the Hubble color palette, with SII, Ha and OIII data mapped to red, green and blue respectively. Adjustments to the color channel levels creates the popular turquoise and gold motif.
Website: