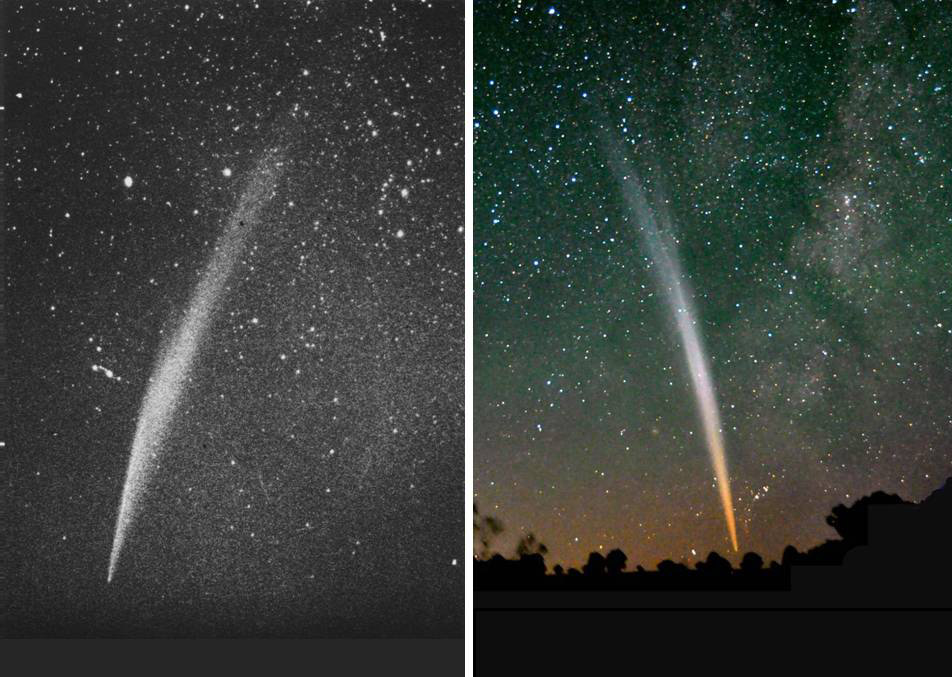 Photographer:
Graeme White
Email:
Location of Photo:
Wagga Wagga, Australia
Date/Time of photo:
Christmas eve, at 04:00 local Summer time
Equipment:
Nikon D90 at 18 mm, f/3.5, maximum ISO and with full noise reduction. Losmandy mount. Plus photo from S&T
Description:
The Kreutz Group of comets has resulted in more than ten bright comets and many hundreds of small fragments that have only been observed by dedicated solar satellites. The last Great Sungrazer was White-Ortiz-Bolelli seen in 1970. The attached shows Comet White-Ortiz-Bolelli (S&T july 1970, p16) and the new record holder, Comet Lovejoy, photographed Christmas eve from Wagga Wagga, Australia, by Dr Graeme White; the co-discover of Comet White-Ortiz-Bolelli (some 40 years earlier) and Michael Maher. Note the striking similarity of the structure – these two comets are truly sisters.