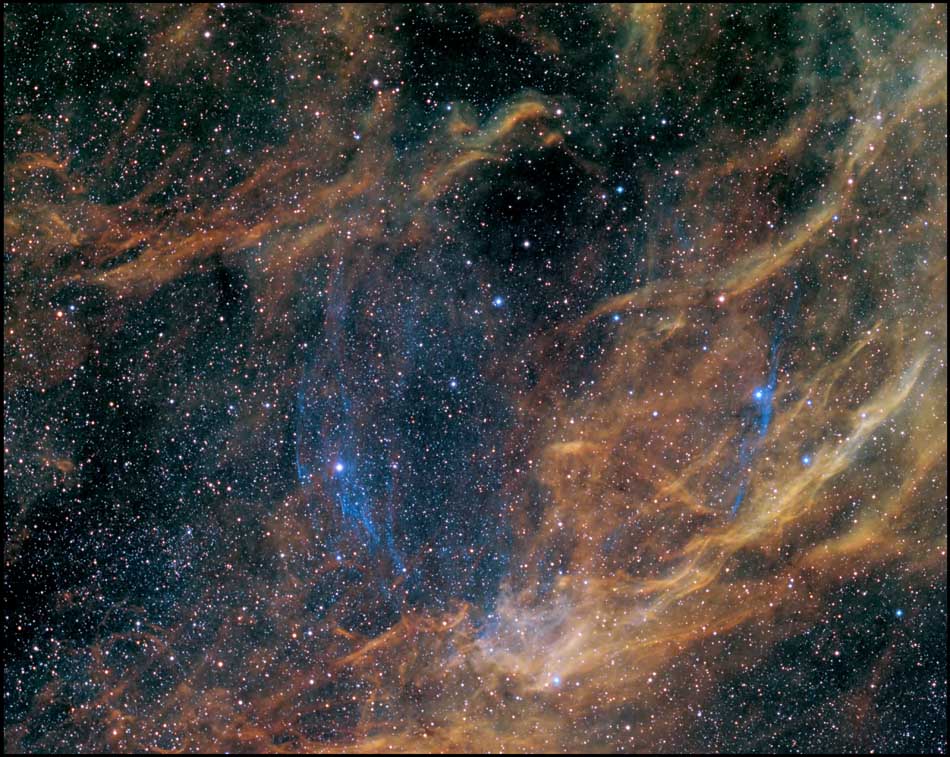 Photographer:
Bob Lockwood
Location of Photo:
Little Blair Valley, CA.
Date/Time of photo:
May 28th/ 29th 2017
Equipment:
Telescope Engineering Company APO110FL @ f/5.74, 631mm. FLI-ML16200 G1@-25c AP1200CP4 Astrodon 50mm 3nm Ha-Olll-Sll
Description:
Hubble Palette SHO, 165, 165 180, all @ 15m, (bin 1x1) Note: Radio: Shell in the Cygnus X complex. Optical: In complex region, but spectra indicate SNR filaments. X-ray: Detected.
Website: