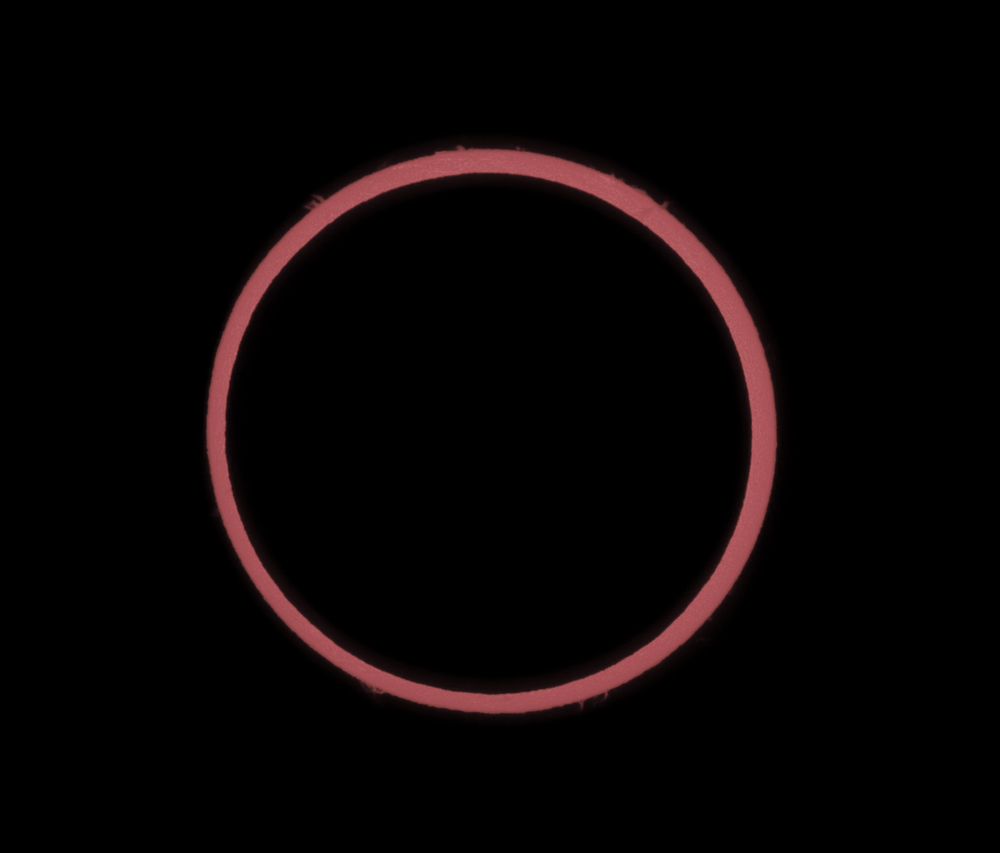 Photographer:
Preston Starr
Location of Photo:
Sandia Crest, NM
Date/Time of photo:
7:35pm, May 20th, 2012
Equipment:
Telescope: Televue 85mm, w/Televue Powermate 2x HA Filter: Coronado 60mm (on the 85mm) with a BF30 Camera: Canon 5D Mark II (modified) Mount: Losmandy G11
Description:
On May 20th we traveled to New Mexico for the solar angular eclipse. We decided to image the event on top of a 10,678 'mountain called Sandia Crest in a national park near Albuquerque. We were on the mountain for two days and let me tell you guys it was really rough! The weather for the event was nearly perfect except for smoke in the air from the Arizona fires. We managed to imaged the eclipse from the beginning, the total, and about half way out as the Sun set below the horizon.