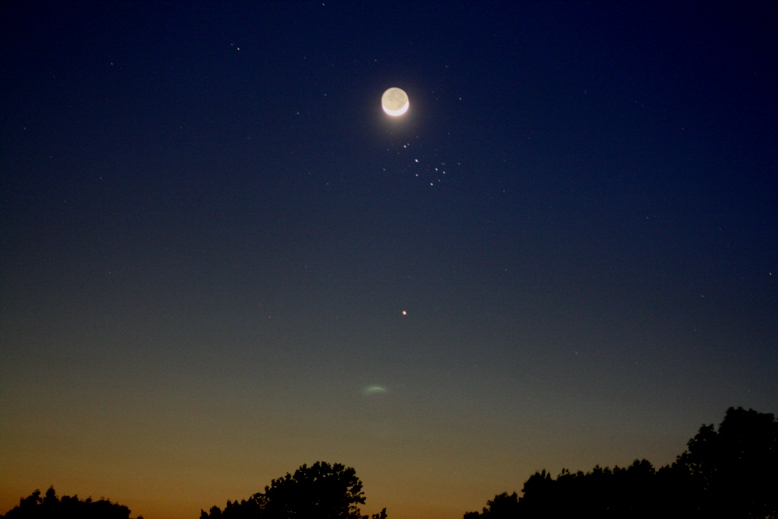 Photographer:
Roy Finley
Location of Photo:
10M SE of Mechanicsville, VA 23111
Date/Time of photo:
4/27/09 8:40 PM EDT
Equipment:
Canon EOS Rebel w/ 100-300mm Canon zoom lens @approx 200mm setting on fixed tripod. Camera was used in programmable auto mode w/ ISO400 selected as film speed. All that and a LOT of luck
Description:
2 Photos to be considered: One shows the Moon, Mercury, and Pleiades as a wide shot w/ trees on the horizon to provide context. Second image is a tightest possible shot of the 3 with the exposure better suited to showing the whole scence (and particularly the moon) to much better effect. First image is perhaps more "aesthetically appealing" but the 2nd image is much better technically. In either event I think they're good examples of the kind of photo opportunity that your magazine informs amateurs about and that's a good thing. Sending photo #1 now - please reply to tee_whun@yahoo.com if you want the other image because it's too large to send at a decent resolution. Speaking of which, do you folks have any facility for accepting 3-4 Mb full resolution files??