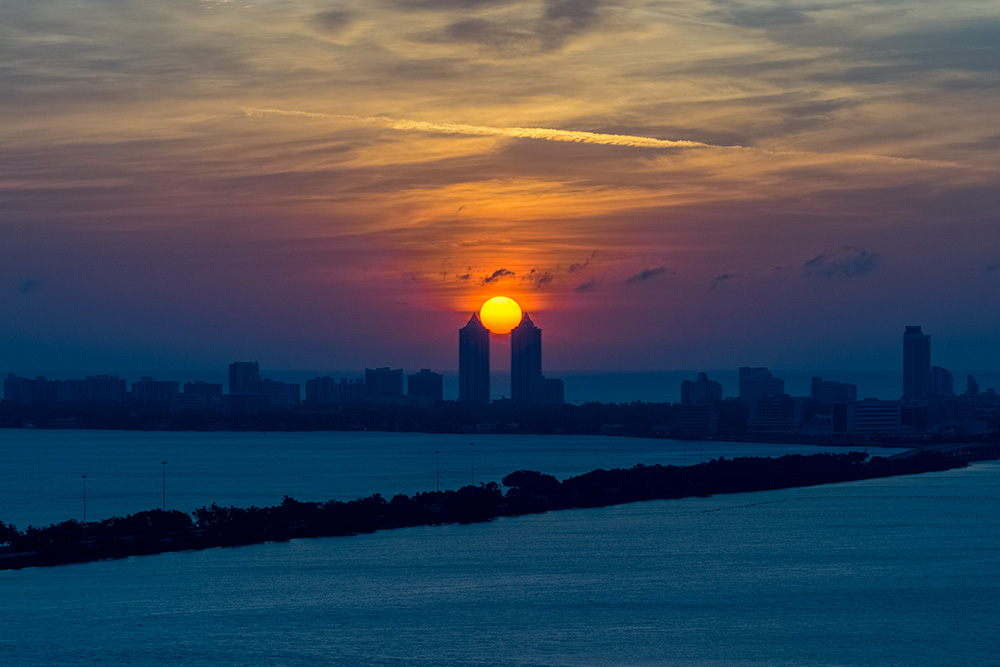 Photographer:
Fabio Pettinati
Location of Photo:
Miami, FL 33137
Date/Time of photo:
05/07/20 06:59AM EDT
Equipment:
Pentax K-3, smc DA* 60-250 @ 60mm, f6.3 1/2000s ISO 400
Description:
Miami sunrises range from totally cloudy to just breathtaking. In early May, as seen from my Miami condo, the Sun rises nearby the Blue and Green Diamond Towers in Miami Beach. I got all the necessary information from the Photographer's Ephemeris iPhone app and planned to wake up early starting on May 6, counting on having two days to catch the Sun rising in between the two buildings. On May 6, the horizon was cloudy and by the time the Sun emerged from the clouds the alignment was lost. The next day, the cloud cover near the horizon was smaller and by the time the Sun emerged I got the shot I wanted. The resulting photo is a stack-aligned and median-filtered composite of 7 photos to reduce overall noise.