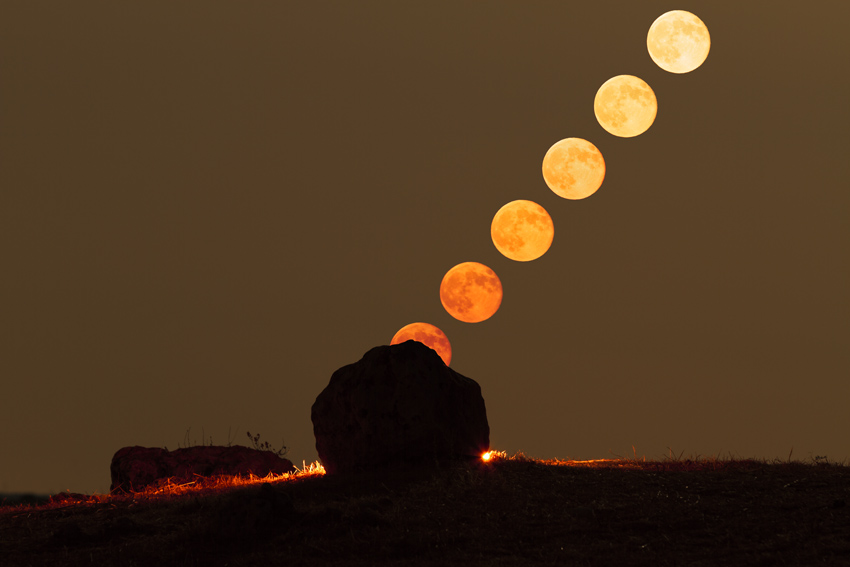 Photographer:
Dario Giannobile
Email:
Location of Photo:
Anaktoron - Pantalica -Sicily - Italy - UNESCO World Heritage Site
Date/Time of photo:
11/08/2014
Equipment:
canon 7d canon 70-200 f2.8 markII
Description:
Here is another image from the August super moon. Here the desccription from the Unesco official site. The place is the Anaktoron - the Prince Palace - Sicily - Italy. "The Necropolis of Pantalica extends over some 1,200 m from north to south and 500 m from east to west in the region of Sortino. In the hilly terrain (caverns and precipices) and a natural environment of great beauty, about 5,000 tombs are visible, most of which have been hewn out of the rock face. Archaeological research has brought to light, in this zone, vestigial remains of dwellings from the period of Greek colonization. Materials of Mycenean origin and monumental structures were recognised, enabling the identification of the Anaktoron (Prince's Palace)."
Website: