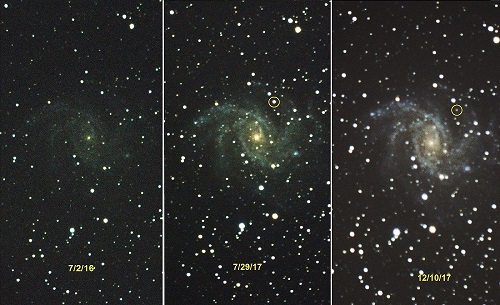 Photographer:
Cosmo Geezer
Location of Photo:
My backyard in Killen, Al
Date/Time of photo:
7/2/16, 7/29/17, 12/10/17
Equipment:
Meade 8" LC90 and Canon T5
Description:
I had shot C12 in 2016 and didn't think much about it. Got a focal reducer and shot it again in July 2017. Read about the supernova that was found in it and compared the two photos. Sure enough, there it was! I monitored it until December when it went behind a treeline. The brightness of it was definitely diminishing throughout the year as can be seen in these photos.