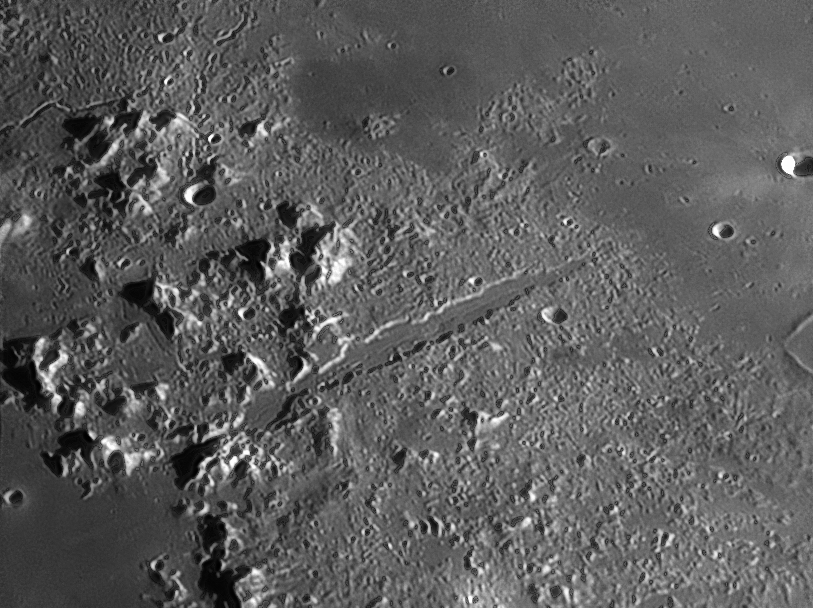 Photographer:
Ken Vaughan
Location of Photo:
Cattle Point, Victoria, BC, Canada
Date/Time of photo:
23 Dec 20
Equipment:
12" Meade LX200GPS, ZWO ASI178MM, Astronomik 642 filter
Description:
This is a prime example of a graben, whereby a section of the crust fractured in two parallel faults and the centre section subsided, forming a valley. It has a flat floor, but in this image you can see a rille running along some of its length. This is a lava flow channel, longer than the valley itself, and only about 700 m wide and 80 m deep. It can be a challenge to see it and to image it. This is the first time I've caught it, as it requires decent seeing and at least a 6" aperture. The mountainous area the Valley cuts through is called, unsurprisingly, the Montes Alpes.