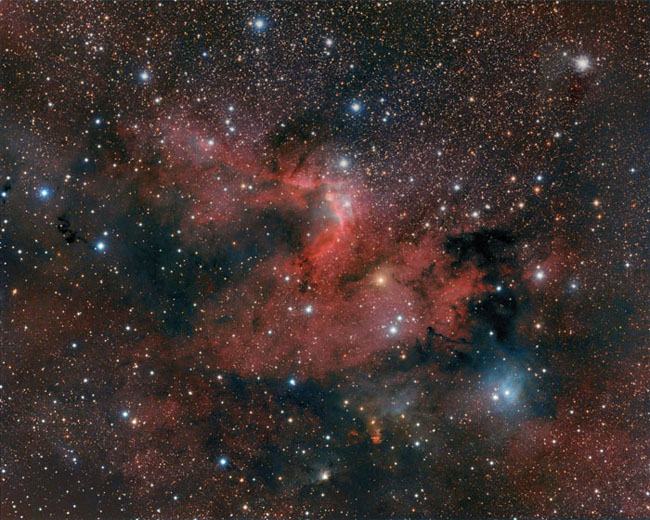 Photographer:
Bob Lockwood
Location of Photo:
Palomar Mountain, CA
Date/Time of photo:
10-01-2016
Equipment:
Telescope Engineering Company APO180FL @ f/5.23 using an Astro-Physics TCC160 F/L 941mm. Astro-Physics 1200 GTOCP4 FLI-ML16200 G1@-25c / FLI CFW2-7 / FLI-Atlas focuser / Guided by SBIG ST-I / w OAG. Image Field of view is 78.8 x 98.5 arcmin.
Description:
Image Field of view is 78.8 x 98.5 arcmin. Sh2-155, Also known as the Cave Nebula and Caldwell 9, is a dim and very diffuse bright nebula within a larger nebula complex containing emission, reflection, and dark nebulosity. It is located in the constellation Cepheus.The nebula gets its name Cave Nebula from the dark lane abutting the brightest curve of emission nebulosity which gives the appearance of a deep cave when seen through a telescope visually.
Website: