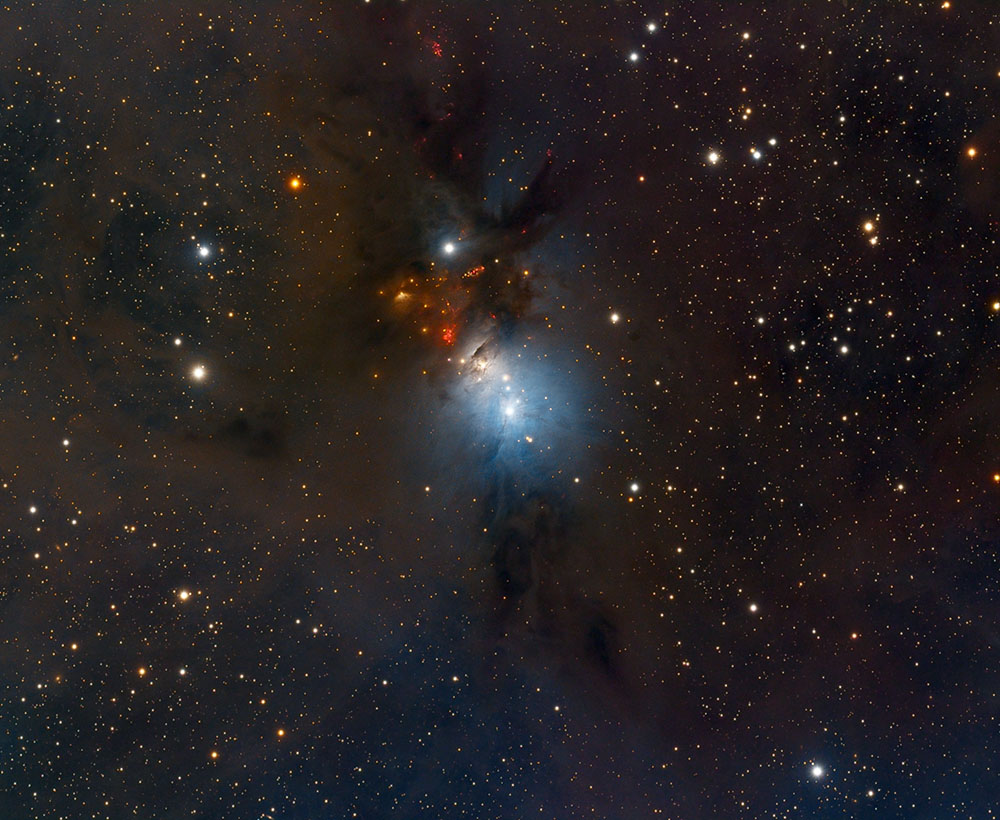 Photographer:
kkny2000
Location of Photo:
Shuangzi/Gemini Observatory Lijiang YunNanChina
Date/Time of photo:
The project started from late November 2019 and ends late Feb.2020
Equipment:
qhyccd814A, Officina Stellare RH200, AP1100 GTOCP4
Description:
My first attempt on the chaotic NGC1333 was back in 2017. The unique structure and the colorful region draw me like a powerful magnet. Bound by the limited weather condition I challenged it, nonetheless. I failed. After 3 years, with a fixed station I decided to challenge it again. I won't claim a victory, yet the result is acceptable. The newborn star combines with the HH object in the dusty core of the nebula yield a delicate piece of jewel with well crafted sapphire, rubies and opal. I simply name it the celestial pendant, since the rather scientific name of NGC1333 shadow its beauty. The image is captured with LRGB method with RGB at bin 2.