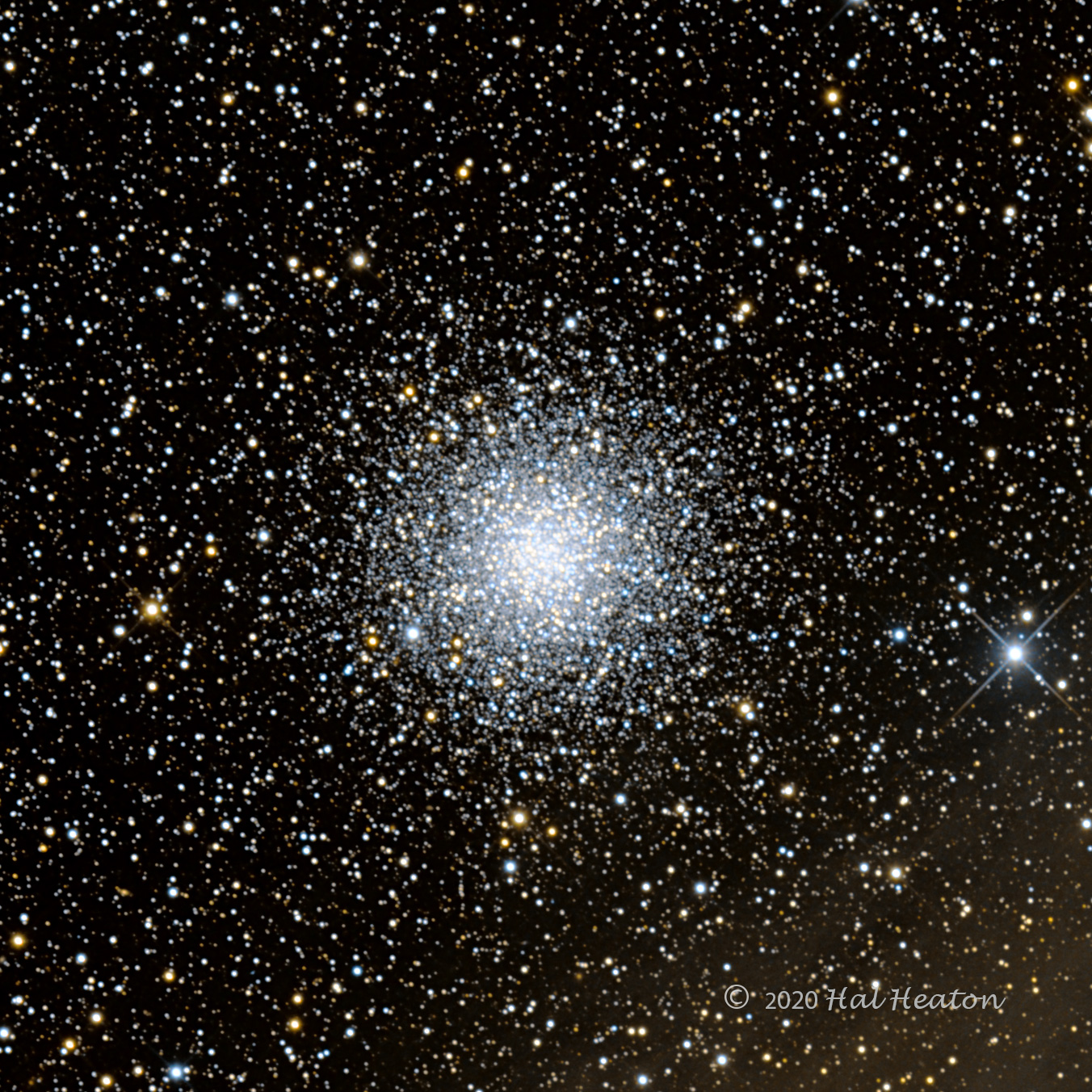 Photographer:
Hal Heaton
Location of Photo:
Chilescope
Date/Time of photo:
September 7 and 11, 2020 (moonless)
Equipment:
Telescope 2: ASA 0.5-m field-corrected Newtonian (f/3.8); Camera: Unbinned FLI ProLine 16803; Filters: Red, Green, and Blue; Exposure Time: 10-min guided (stacked for 1-hr).
Description:
Lying slightly north of the border with Corona Australis (CrA), the majestic globular cluster NGC 6723 shines in Sagittarius just below naked eye visibility from a distance of nearly 28,400 light years. Almost 360,000 times more massive than the sun, this somewhat loosely packed cluster formed from low metallicity gas with a Fe/H ratio that is about ten times smaller than that in the Sun. In the Shapley-Sawyer classification scheme, where the most highly concentrated clusters are labeled as Class I, with successively diminishing concentrations ranging to Class XII, NGC 6723 is a Class VII object. This 20.3-arcmin x 20.3-arcmin scene, which is oriented with north to the left and east down, is graced by obscuration from the northern edge of the vast CrA cloud in its lower right corner.