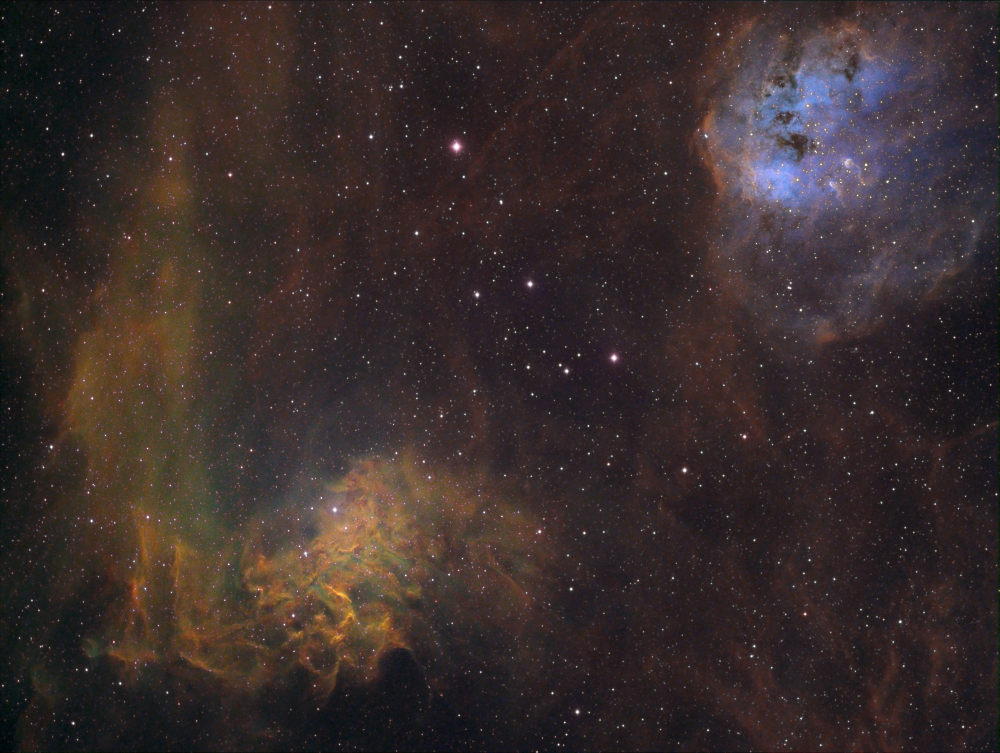 Photographer:
Charles B. Ward
Email:
Location of Photo:
Coyote Lake near Gilroy, CA
Date/Time of photo:
Night of 11/6-11/7
Equipment:
Stellarvue 80mm APO, AP1100GTO mount, QSI 683-wsg-8 camera, Orion SSAG with camera's built-in OAG, and Astrodon 3nm narrowband filters - See more at: http://skyandtelescope.org/online-gallery/pelican-nebula-in-hubble-palette/#sthash.L6SpSt6h.dpuf
Description:
The Flaming Star in Auriga (IC405) and the Tadpoles of IC410, captured from a chilly night at Coyote Lake. This image is 7.7 hours of narrowband data (18x600s Ha, 12x600s O3, 16x600s S2) composed in the Hubble Palette. These two objects are strikingly different in appearance, owing in part to the strong O3 signal around the tadpoles, and the negligible O3 signal surrounding the Flaming Star.
Website: