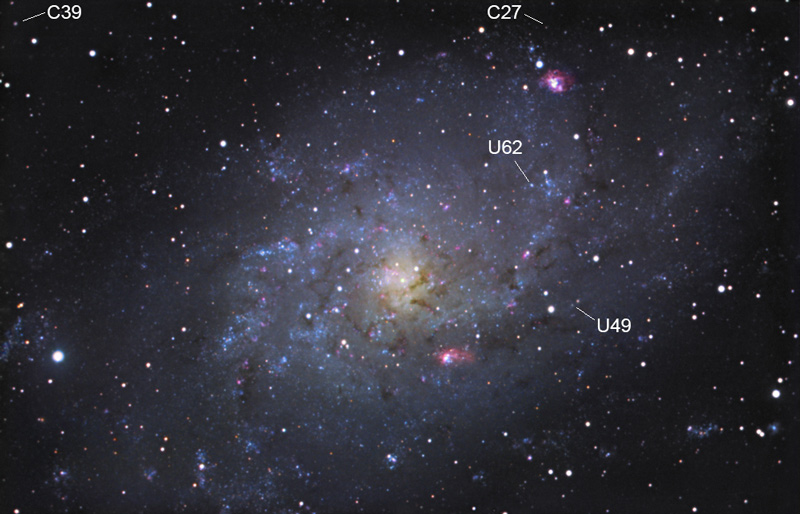 Photographer:
Rod Pommier
Location of Photo:
Pommier Observatory, Portland, OR, USA
Date/Time of photo:
2013-12-03 through 2013-12-07
Equipment:
Telescope/Mount: Celestron Compustar C14 with AstroPhysics 0.75x focal reducer (f/8.3). SBIG STL 11000M with SBIG AO-L adaptive optics at 7 Hz and Baader Planetarium LRGB filters. Exposures: LRGB=360:100:100:100 minutes=15 hours total exposure.
Description:
Finding globular clusters that belong to other galaxies is an extraordinary experience. This image of M33 shows the location of four of M33's globular clusters, C27, C39, U49, and U62.