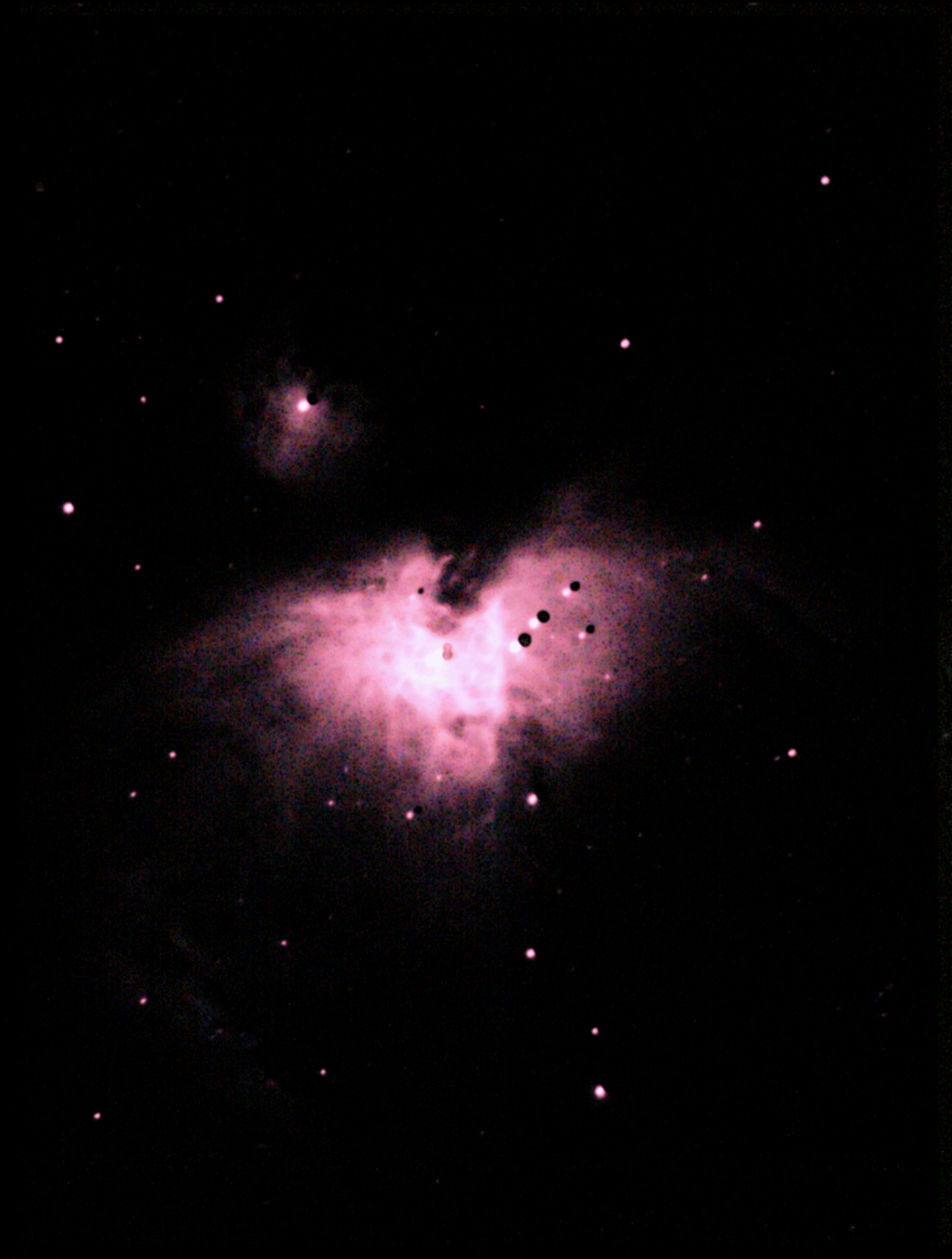 Photographer:
Jon Greif
Location of Photo:
Borrego Springs, CA, USA
Date/Time of photo:
October 29, 2016, at 2230 Pacific Daylight Time
Equipment:
A Stellarvue 90 mm Apochromatic Refractor on a Celestron AVX Mount and a QHY MiniCam 5F CMOS mono camera with multiple 10 sec subs of Lum, Red, Blue, Green, Ha, O3 and SII filters, stacked on Lynkeos and processed with a modified Hubble Palette technique on Nebulosity and GIMP.
Description:
The Great Orion Nebula (M42) is a diffuse nebula situated in the Milky Way, just below Orion's Belt. It is one of the brightest nebulae in the night sky, and, with good seeing, is visible to the naked eye. M42 is 1,344 light years away, and is the closest region of massive star formation to Earth. The M42 nebula is estimated to be 24 light years across. It has a mass about 2000 times that of the Sun.