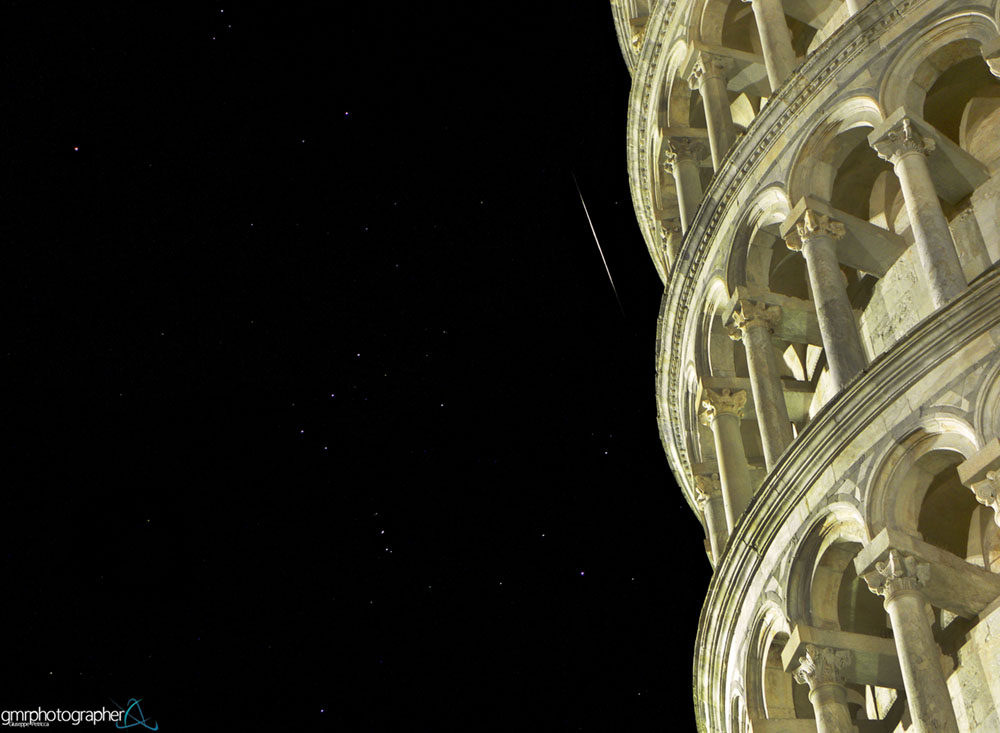 Photographer:
Giuseppe Petricca
Email:
Location of Photo:
Pisa
Date/Time of photo:
17/02/2015 - 18:56 CET
Equipment:
Nikon Coolpix P90 on tripod
Description:
Definitely, it had passed too much time since a good opportunity to see a near -8mag Iridium Flare from my location, but this evening I really did not want to miss the show! From the right angle, the Hunter (Orion constellation), the Flare (Iridium 94 satellite, right antenna) and the Leaning Tower of Pisa were all together in the same field of view And what a flare! It was like a really big (artificial) shooting star that lit that part of the sky for a moment! A truly amazing technological show that never cease to impress me every time I manage to see it. The picture is taken from Pisa, obviously, with only a Nikon Coolpix Bridge P90 on a tripod, ISO 100, f6.3, 8" exp. Further elaboration had been made with Photoshop CC 2014 to erase almost all the noise (since I was taking the picture from the city center) and to equilibrate the lights in the photo.
Website: