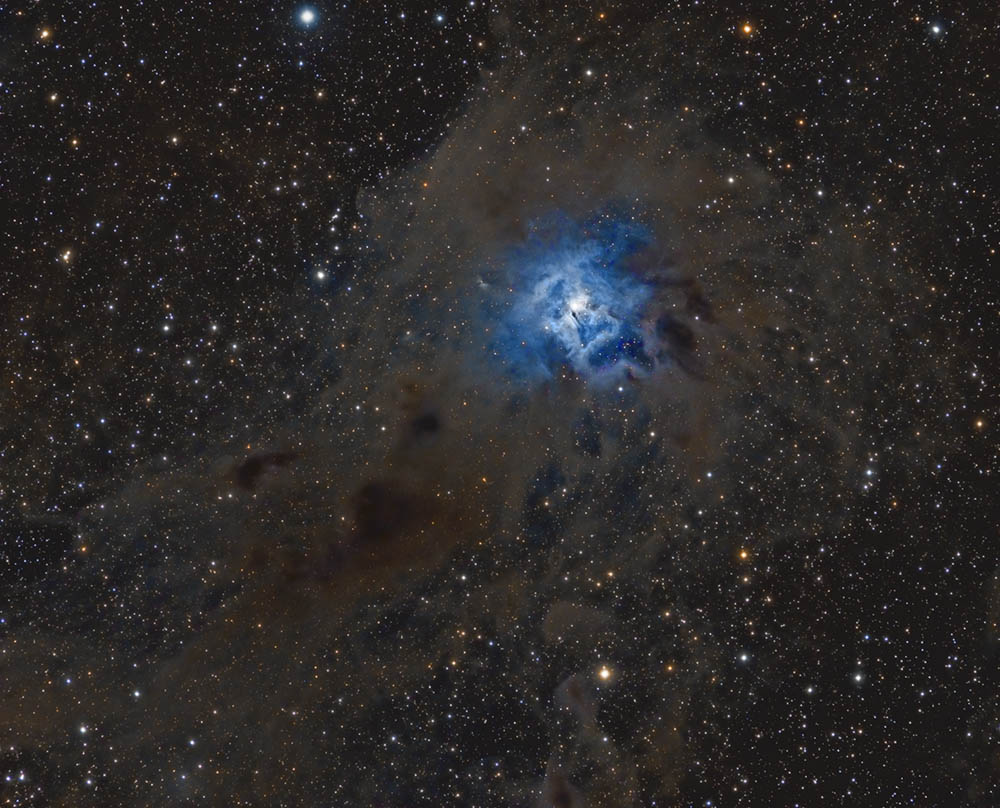 Photographer:
Andrei Bacila
Location of Photo:
near Arad, Romania
Date/Time of photo:
August 5-6 and 12 2016
Equipment:
SkyWatcher ED80 telescope with 0.8x FR, AZ-EQ6 GT mount, Atik 460ex mono camera with 1.25" Baader filters
Description:
A LRGB composition with an integration time of 15 hours. The Iris Nebula, catalogued as Caldwell 4, is a bright reflection nebula located in the constellation Cepheus. The light emitted by the star cluster NGC 7023, located in the center of this nebula, reflects from the interstellar dust and gives the blue color and, due to the resemblance with the iris flower, the name of this object. The brownish area around the reflection nebula consist of "space dust" and it blocks the light from the stars behind it creating blank, dark spots in the sky.
Website: