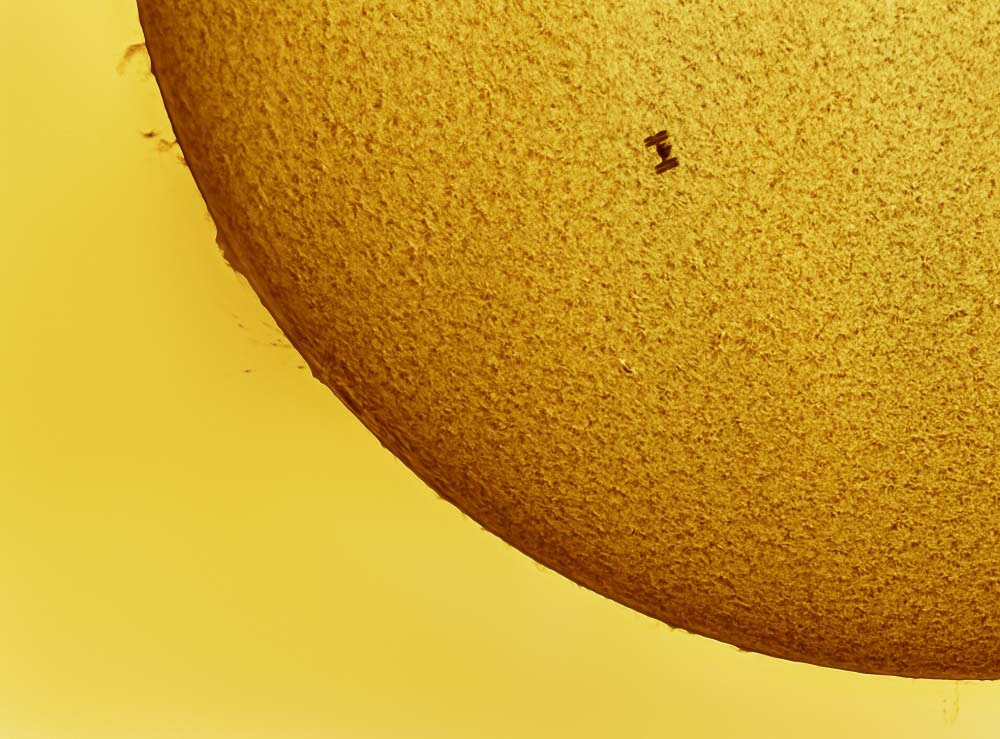 Photographer:
luckwlt
Location of Photo:
The location of my photo was in Beijing, China.
Date/Time of photo:
The day I took this photo wat at 2019 April 7th 13:24 at local time.
Equipment:
To take this photo I used my Lunt 152T with TV 2x Barlow lens, ZWO ASI 174MM ccd.
Description:
In the images, ISS was transitting sun. I used a CCD to record that in video. The CCD is about 20fps. The duration of the transit is about 0.7 second. The distance of ISS is about 500 kilometers. I choose one of the most clear ISS in the images I got and composed it in the sun surface image. In my image, there is a larger sunspot at downleft edge of the sun. It is AR 2738. Sunspots have not appeared on the surface of the sun for a long time. And now, it is approaching the center of sun. In addition, some prominences can be seen near sunspots on the edge of the sun.
Website: