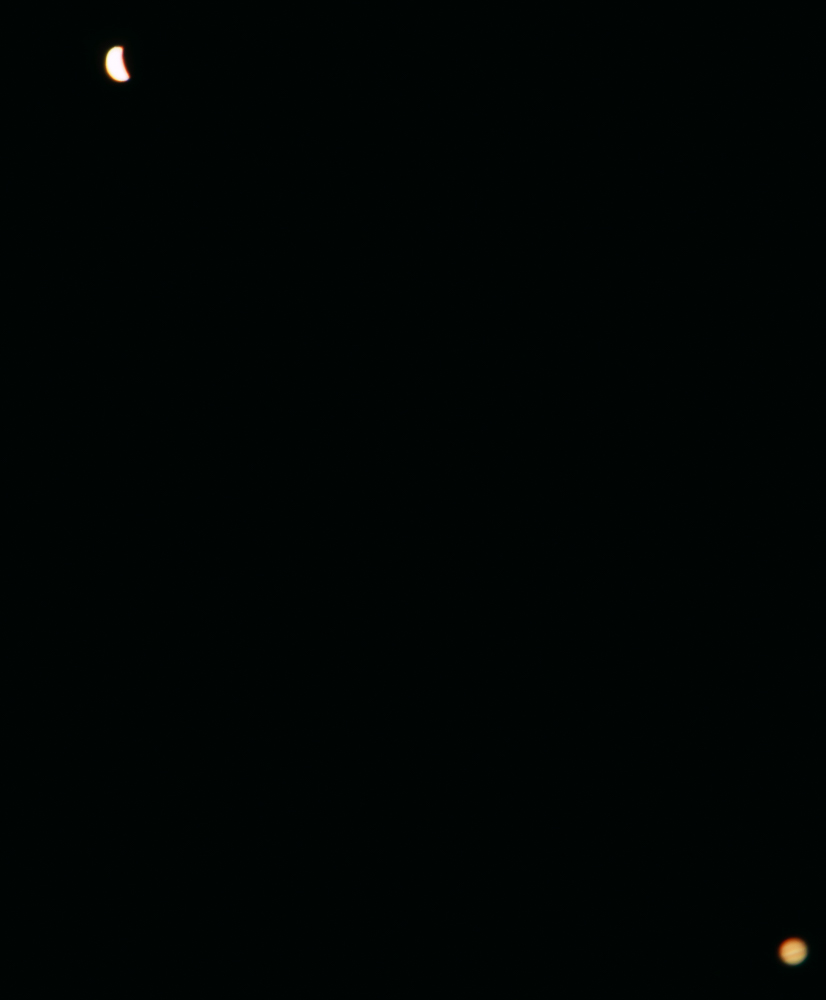 Photographer:
ncwolfie
Email:
Location of Photo:
Squirrel Valley Observatory, Columbus, North Carolina
Date/Time of photo:
June 30th, 2015 9:20pm
Equipment:
Celestron Advanced VX 8" Edge HD/ Canon T4i
Description:
Trying to get an image of the Jupiter, Venus conjunction was nearly impossible last night, fighting clouds, dodging thunderstorms and with only about 30 minutes before they both descended below my tree line. I challenged myself to get a shot of them both together in the same field of view with the scope instead of a skyline shot. So using my low power 40 mm, this is about all I ended up with. Ditched my avi' files for stacking as they were useless under those conditions. Just went with a few cr2 files stacked. So please excuse the quality. This shot was more about getting the pair in the same field of view rather than clarity anyway.
Website: