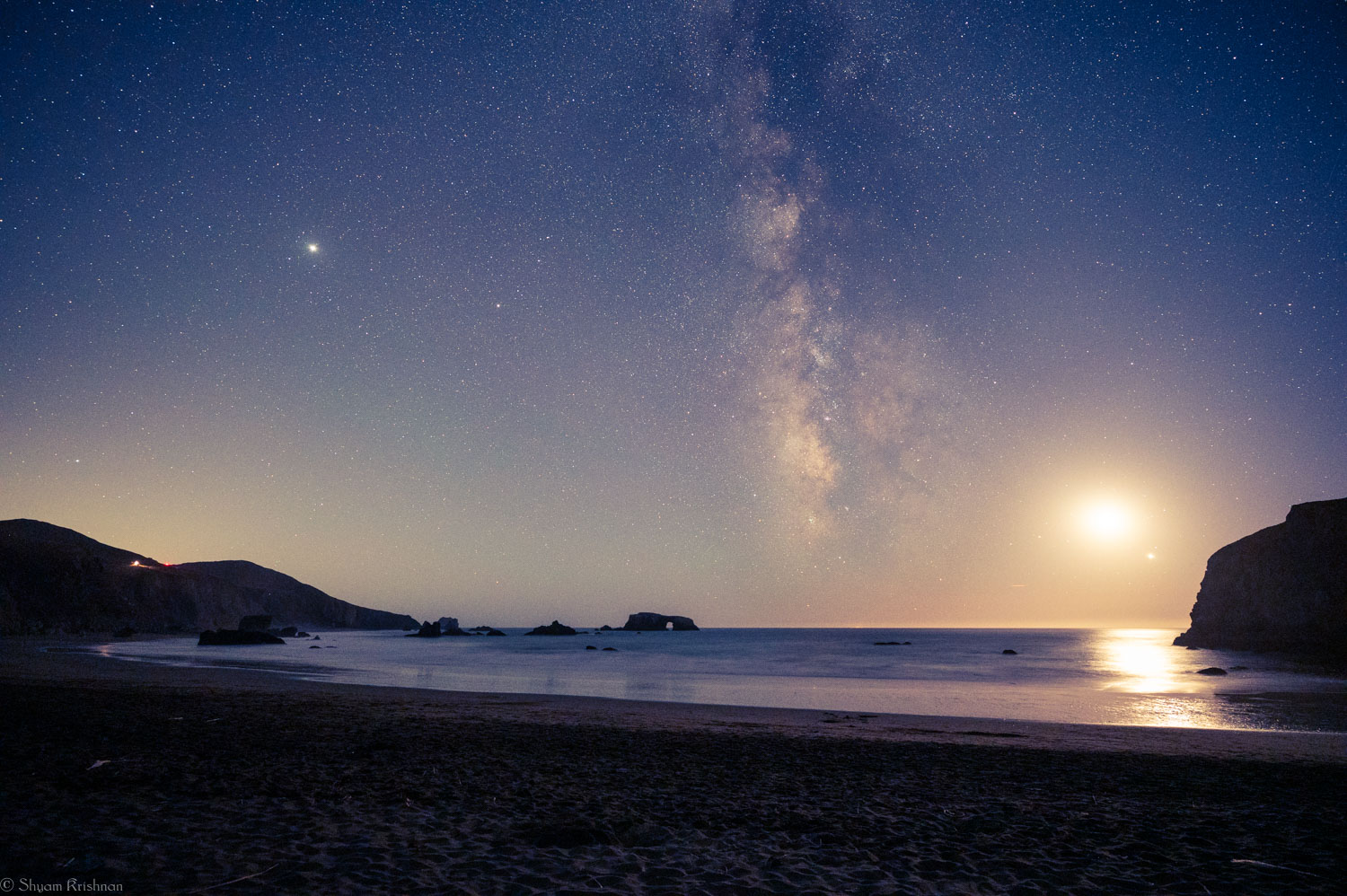 Photographer:
skrishnan19
Location of Photo:
Blind Beach, Jenner
Date/Time of photo:
9th October, 2021, 8:05 pm
Equipment:
Nikon Z6, Nikkor Z 14-24 mm f/2.8 on a Peak Design Travel tripod
Description:
I was at Blind Beach near Jenner, CA to photograph the Milky Way given the clear weather that evening. I did not realize I would also be able to capture the close proximity of the Moon to Venus. I thought it unusual to have a line up (from upper left to lower right) of Jupiter, Saturn, the Milky Way, the Moon and Venus. The view also includes Arch Rock in the center, and Goat Rock to the right. I was lucky that the Moon was <20% illuminated while so close to the galactic center, as a brighter Moon would probably have swamped out the Milky Way. Exposure settings: single frame, 14 mm, f/2.8, ISO 6400, 13 s.