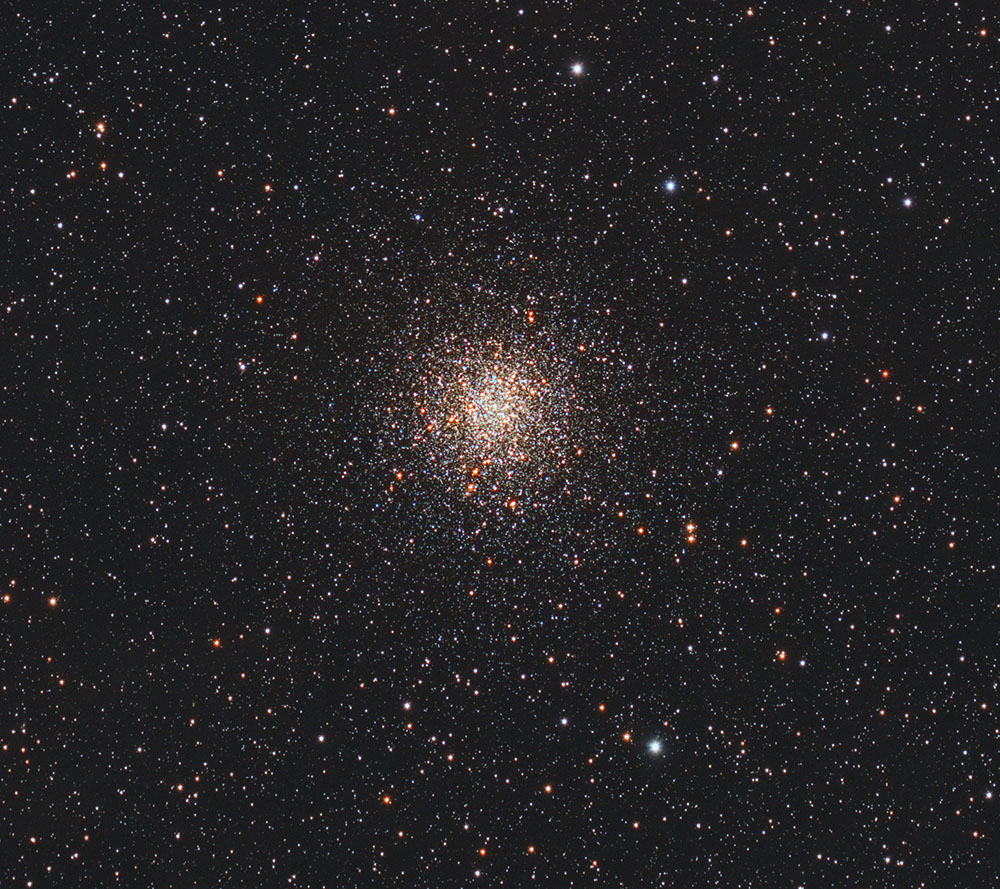 Photographer:
FERNANDO MENEZES
Location of Photo:
Location: Campos do Jordão- SP-Brazil
Date/Time of photo:
Date: . 06/04 to 06/05/202
Equipment:
ZWO ASI 6200MC PRO COLED Espirit 150mm 23x 300s
Description:
Ngc 3201 is a cluster of stars, located in the constellation of Candle, discovered in 1826 by Scotsman James Dunlop, who won Gold Medal from the Royal Astronomical Society in 1828. This cluster has an interesting peculiarity, astronomers have discovered a star in the globular cluster NGC 3201 that is behaving very strangely, it appears to be orbiting an inactive black hole with a minimum mass of 4.36 solar masses, suggesting it is the first cluster to show a black hole. This article was published in an article in the Royal Astronomical Society's Monthly Notices, January 17, 2018. NGC 3201 has an extremely fast speed relative to the Sun and its orbit is retrograde, meaning that it moves quickly in the opposite direction to the galactic center, this suggests that it originates from outside the Milky Way, despite its chemical composition be similar.
Website: