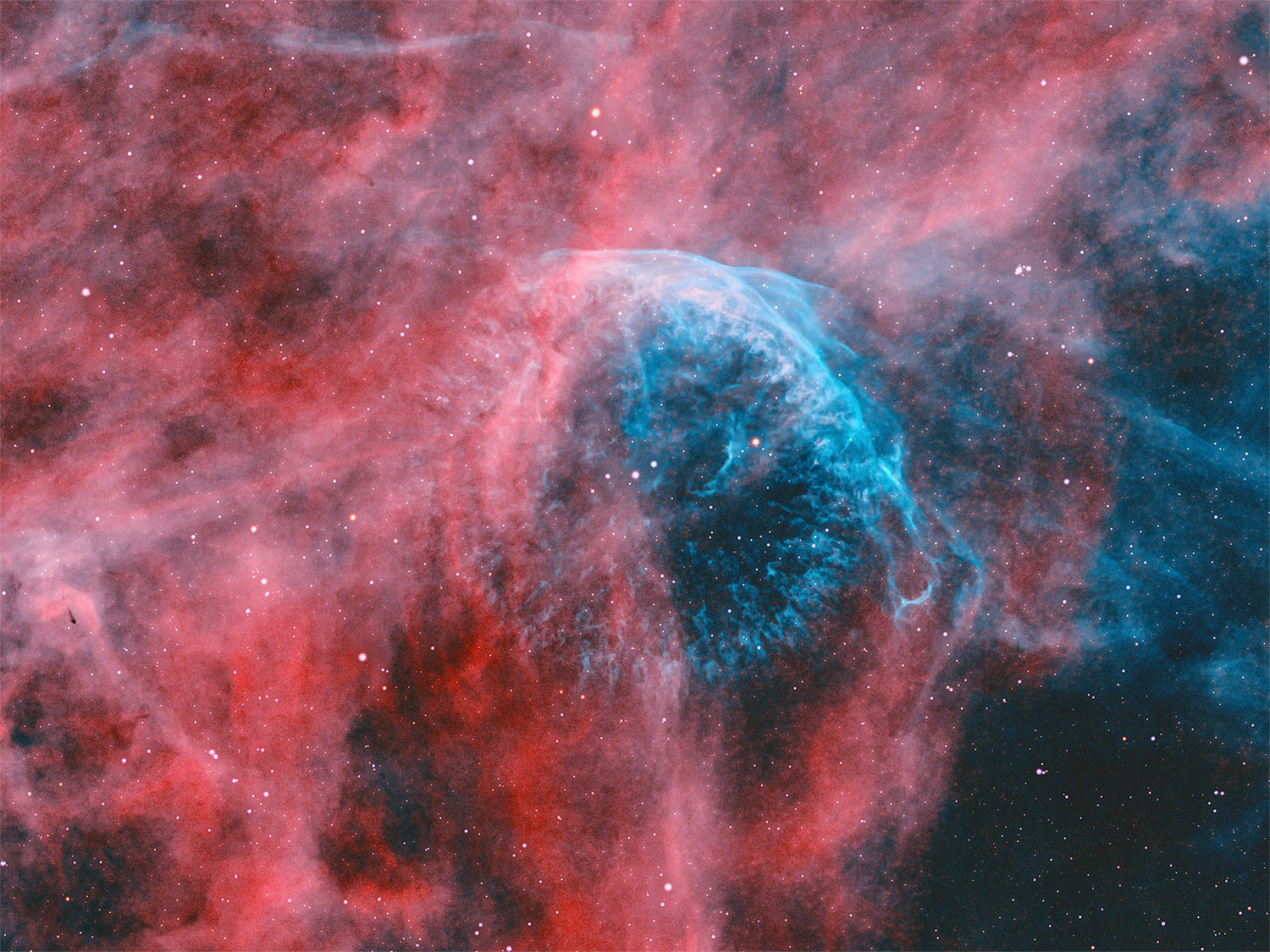 Photographer:
AstroBillUK
Location of Photo:
West Oxfordshire, UK
Date/Time of photo:
Ten sessions July-August 2022
Equipment:
APM 140mm refractor with Riccardi 1.0 flattener, so shot at 980mm; IOptron CEM70G mount; Altair Hypercam 26M (for nebula layer); Altair Hypercam 26C (for star layer); Altair Ha 7nm filter; Oiii 3nm filter (narrowband); Altair Skytech LPRO-MAX filter (stars); TS-Optics 80mm guidescope with ASI290M mini guide cam.
Description:
I'd like to submit this photo of the neighbourhood of Wolf-Rayet 134 to your Gallery. The idea of the photo is to highlight the Oiii emissions in this region and bring out the structure of the circular region immediately around WR-134, in order to capture the full geometry of the system. This is a low resolution lowered quality JPG file to conform to the requirements of this form. A higher res TIFF version is available on request. Exposure: 16h Oiii in 180s exposures 3h Ha in 180s exposures 64 OSC RGB in 60s exposures Software: Capture: NINA, Altair Capture, PHD2 Processing: AstroPixelProcessor for stacking and alignment of layers Pixinsight for various tasks especially stretching, star management and later combination Photoshop CameraRaw tools and down sampling Apple Photos This is a slight crop of the full capture to try to show both the inner detail while keeping some of the more interesting neighbouring features.