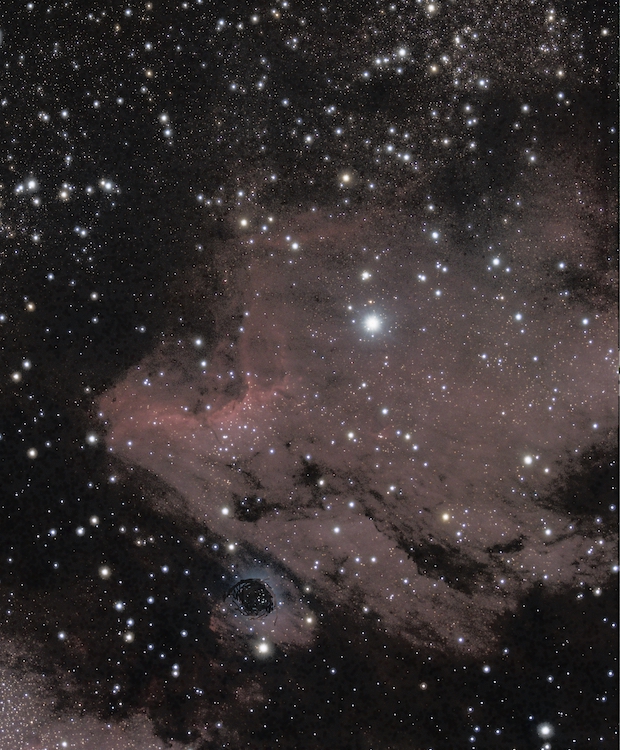 Photographer:
Jon Greif
Location of Photo:
Borrego Springs, CA, USA
Date/Time of photo:
November 5, 2021, at 11:00 pm PDT
Equipment:
Astrotech AT72EDii 72 mm refractor, RST-135 mount, ASI533MC Pro imaging camera, ZWO 30 mm guide scope, ASI290MM Mini guide camera, Ekos capture software on a Raspberry Pi 4B computer, Pixinsight 1.8.8 processing software on a MacBook Pro.
Description:
From the second of three clear, moonless nights last week in the Anza-Borrego desert...this is the Pelican Nebula, IC 5070, 1800 light years from Earth, in the constellation Cygnus. The gaseous contortions of this hydrogen (which is red) emission nebula bear a resemblance to a pelican (it's beak is pointing to the lower left corner), giving rise to its name. The Pelican Nebula contains an active mix of star formation and evolving gas clouds, which, over the next millions of years, will continue to evolve, and likely no longer resemble a Pelican.
Website: