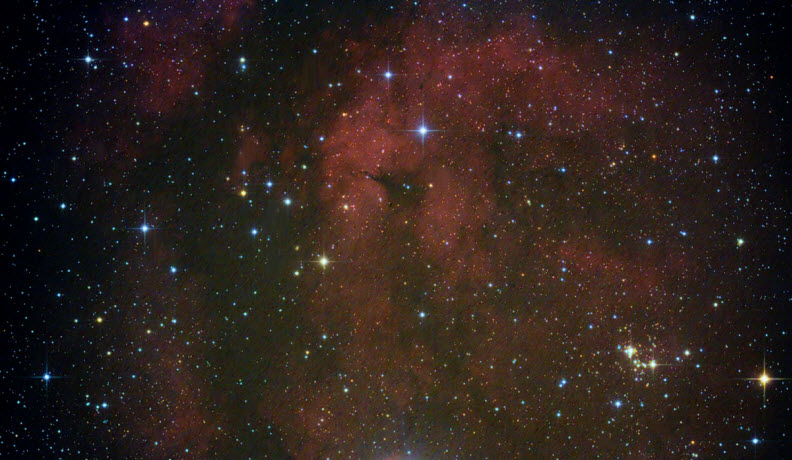 Photographer:
Coolrocketdude
Email:
Location of Photo:
Alamogordo, NM
Date/Time of photo:
26 Sept 2014 10:50 PM
Equipment:
Celestron CGE mount, Orion 100 mm f/9 with Orion 0.85x focal reducer, Canon 1000D- Hap Griffin modified
Description:
The Sadr Region is a region around Gamma Cygni in the constellation of Cygnus the Swan. This area hangs high overhead in the northern hemisphere during the summer. Contained within this region is defuse nebula IC 1318, an emission nebula with several dark nebulas intermixed. Open cluster NGC 6910 is visible in the lower right.
Website: