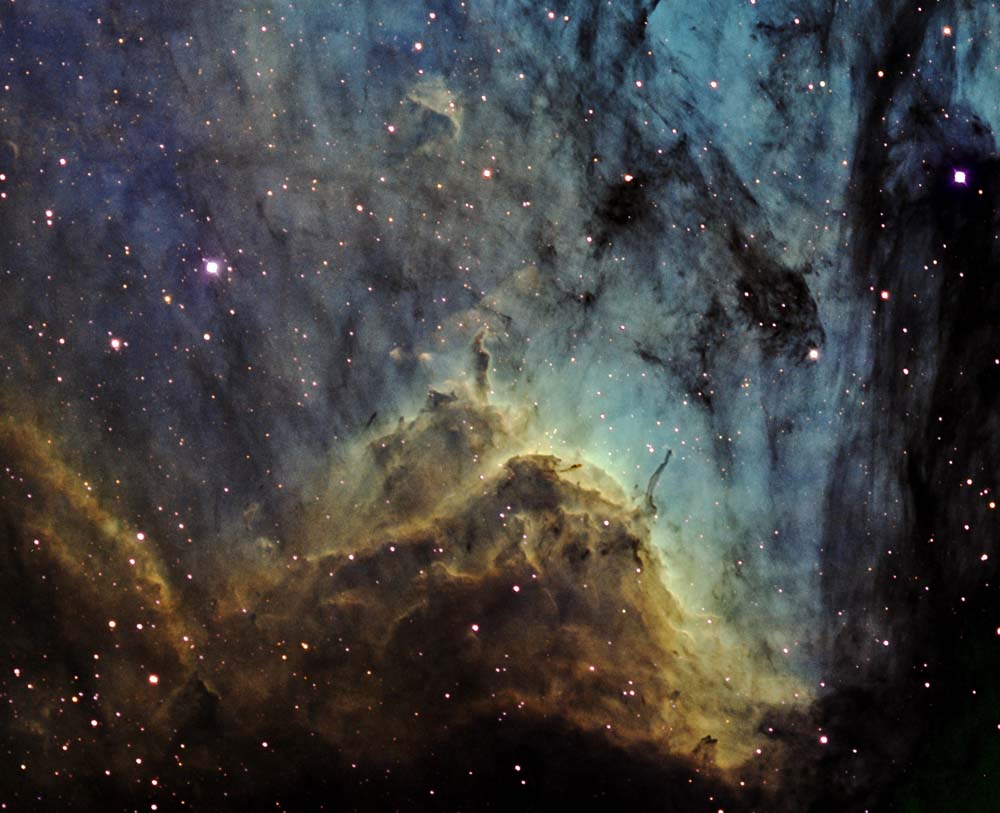 Photographer:
Morefield
Location of Photo:
Las Flores, CA
Date/Time of photo:
September/October 2015
Equipment:
Televue 127is, SBIG STT8300 with AO and self-guiding filter wheel, Paramount MYT, Astrodon 5,3,3 filters
Description:
A beautiful and large nebula, the Pelican was a great place to start learning narrowband imaging from a suburban Los Angeles backyard. Rather than a Pelican, I see bonfire burning with blue smoke. But more interestingly, the emission ridge here resembles a cat lying on its side looking to the left. The top point of the ridge making his ear pointing up.