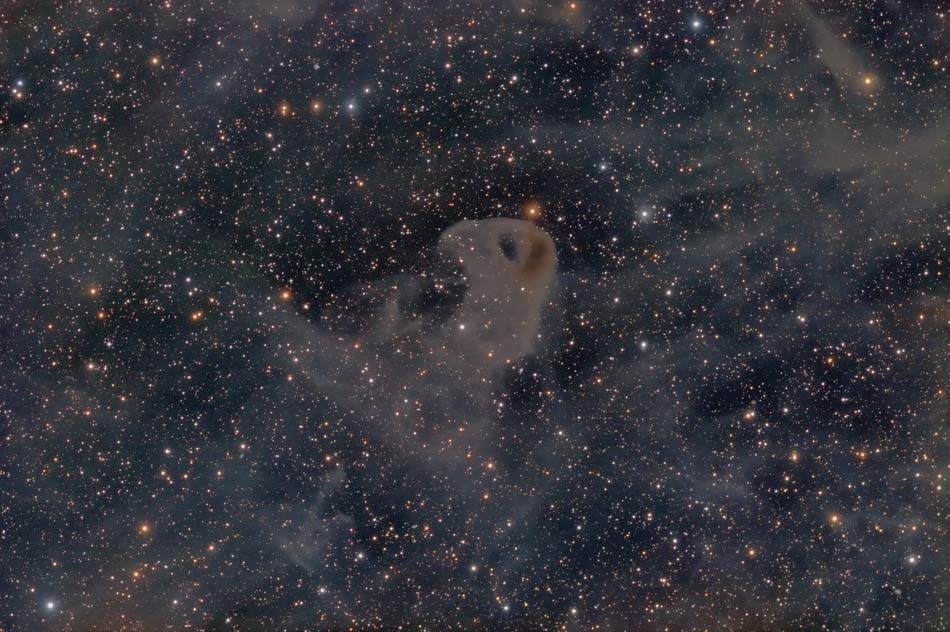 Photographer:
Bob Lockwood
Location of Photo:
Little Blair Valley, CA.
Date/Time of photo:
Nov-13/14-2015
Equipment:
Telescope Engineering Company APO110FL @ f/5.74, 631mm. Astro-Physics 1200 GTOCP3, FLI-ML6303E @-30c / CFW2-7 / Guided by SBIG ST-I / w OAG.
Description:
LRGB 300, 90, 90, 90, L-20x15, RGB-9x10m ea. (bin 1x1) LBN 777 also called The Vulture Head Nebula, is a Reflection nebulae in Taurus. LBN 777 is not imaged very often, probably do to how faint it is, it's also hard to find. Just west of IC360, star WDS COU 702 is just above the forehead. This image is North down. Barnard 207 is the dark nebula just to the right of the "eye" of the vulture's head.
Website: