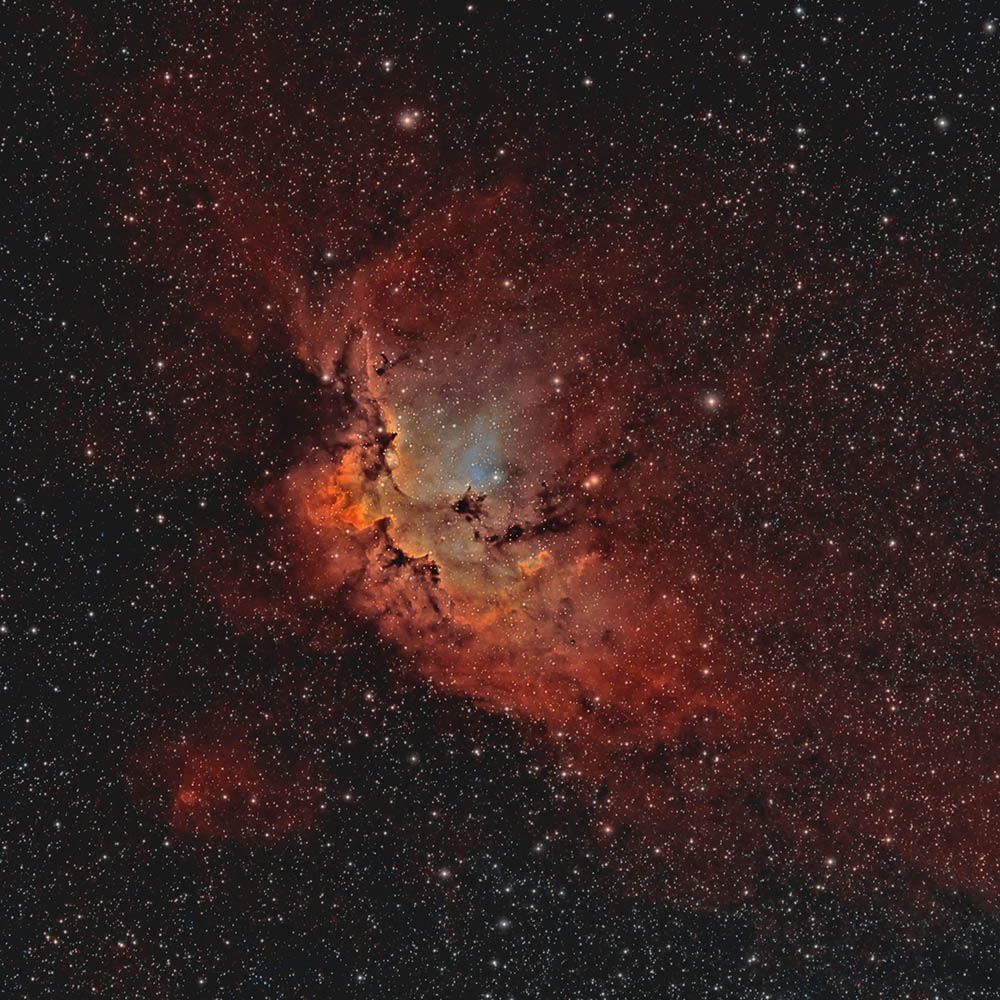 Photographer:
Andrei Bacila
Location of Photo:
Sofronea, Arad, Romania
Date/Time of photo:
July - August 2015
Equipment:
SkyWatcher ED80 telescope with 0.8x FR, AZ-EQ6 GT mount, Atik 460ex mono camera with 1.25" Baader filters
Description:
The Wizard Nebula is the name of the gas and dust structures surrounding the open star cluster NGC 7380. It is located in the constellation Cepheus at about 8000 ly away from home. This type of nebula is the type that usually give birth to new stars, the proof in this case being NGC 7380 star cluster. This cluster still takes a bath in the dust cloud that gave birth to it. There are still structures in this photo that are likely to give birth to more stars in the future. Theese molecular clouds will collapse under their own gravity, breaking into smaller and smaller pieces and increasing it's density while at the same time radiating away energy and increasing the temperature of the molecular cloud. As it gets smaller the cloud begins to rotate into a sphere of gas that becomes the stellar embryo. This is a reprocess of some older data shot in July-August 2015 thought Ha and OIII filters (30 subs total at 1200sec each). It's a HOO combination with 10% Ha on the green channel processed using tone mapping technique.
Website: