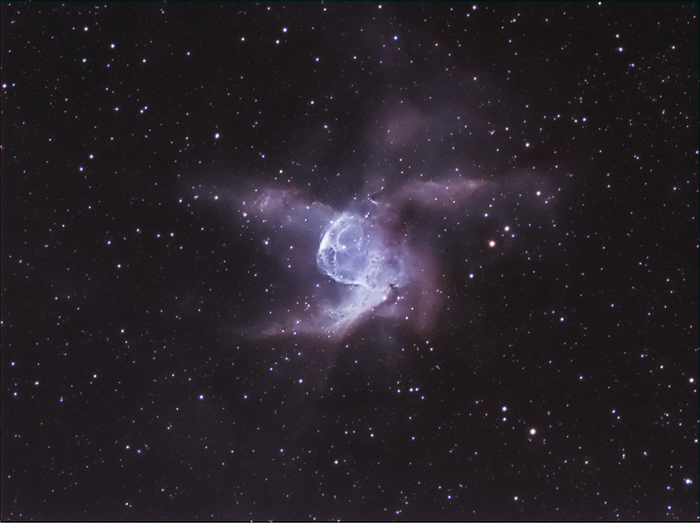 Photographer:
Dave Weixelman
Location of Photo:
Nevada City, CA
Date/Time of photo:
January 29, 2009. 11 pm PST
Equipment:
Stellarvue 105 mm f/7. Starlight Express SXV-H9 camera. Losmandy GM8 mount. 12 X 7 minutes Ha, 12 X 7 minutes OIII. Ha and OII combined to produce synthetic green channel.
Description:
This nebula, with its wing-like appendages, is popularly called Thor's Helmet. This nebula is about 30 light-years across. The central bubble is the result of a fast wind from a bright, massive star near the bubble's center. Known as a Wolf-Rayet star, the central star is an extremely hot giant thought to be in a brief, pre-supernova stage of evolution. Cataloged as NGC 2359, the nebula is located about 15,000 lightyears from the sun.