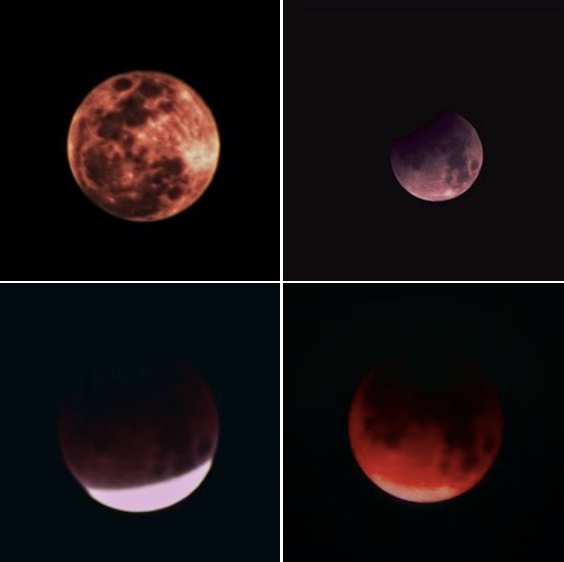 Photographer:
Jon Greif
Email:
Location of Photo:
La Jolla, CA, USA
Date/Time of photo:
January 31, 2018, at 0500 PST
Equipment:
Canon T6s and 300 mm lens on a tripod at F5.6. ISO's varied from 100 for the very bright supermoon to 12,800 for the total eclipse image. Shutter speeds were between 1/500th sec to 2 secs.
Description:
Here are my images of this morning's Total Super Blue Blood Lunar Eclipse. First is the Super Blue Moon (about 10 pm PST yesterday). Then the earliest of the partial eclipse images (about 3:50 am this morning), then a late partial eclipse image (about 4:40 am), and then a total eclipse (blood moon) image, shortly after 5 am. The moon was in the Northwest just above a street lamp and it was hazy, but not bad conditions for the Southern California Coast in January. Totality lasted more than an hour (compared to about 2.5 minutes for the total solar eclipse in August). The earth creates a lot more shadow on the moon, than the moon does on earth! What would be really cool is the view of the the Total Earth Eclipse from the moon, which was going on at the same time!!!
Website: