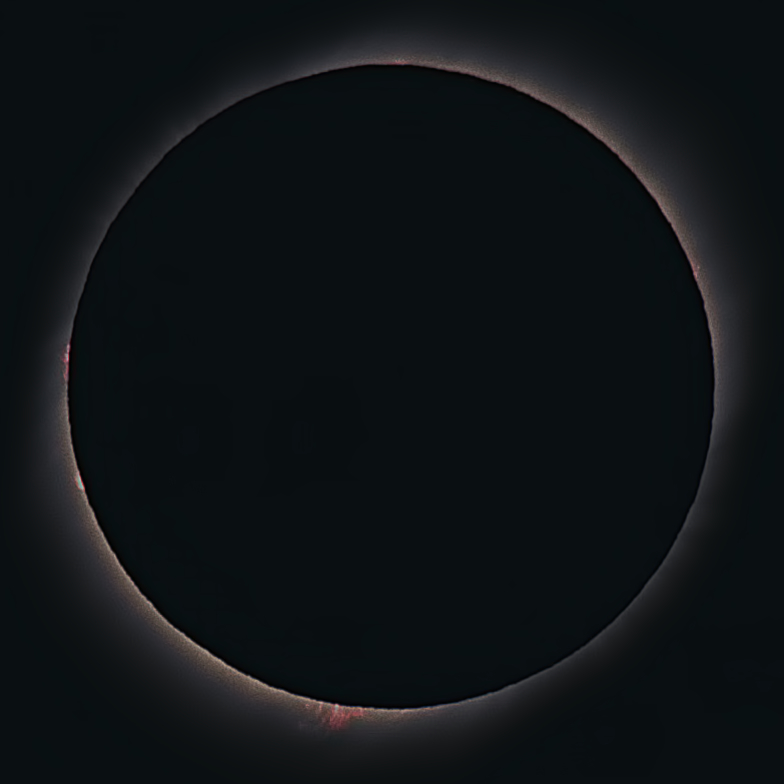 Photographer:
Horacio Medina
Location of Photo:
Bella Vista, Provincia de San Juan, Argentina
Date/Time of photo:
July 02, 2019 - 20:41 TU
Equipment:
Panasonic Lumix DMC GX7 camera - 300mm lens, fixed tripod, ISO 400; f / 8; 1 / 2000s
Description:
Photography of the Chromosphere and Prominences. This photograph shows the Chromosphere and Spicules, which reminds us of the image of a "burning meadow." From the Chromosphere, huge pink filaments of hydrogen emerge that rise clearly above it following the lines of the solar magnetic field and is known as Prominences. These can reach miles of kilometers above the Solar limbo and present different forms: bridges, filaments and arc aspects.