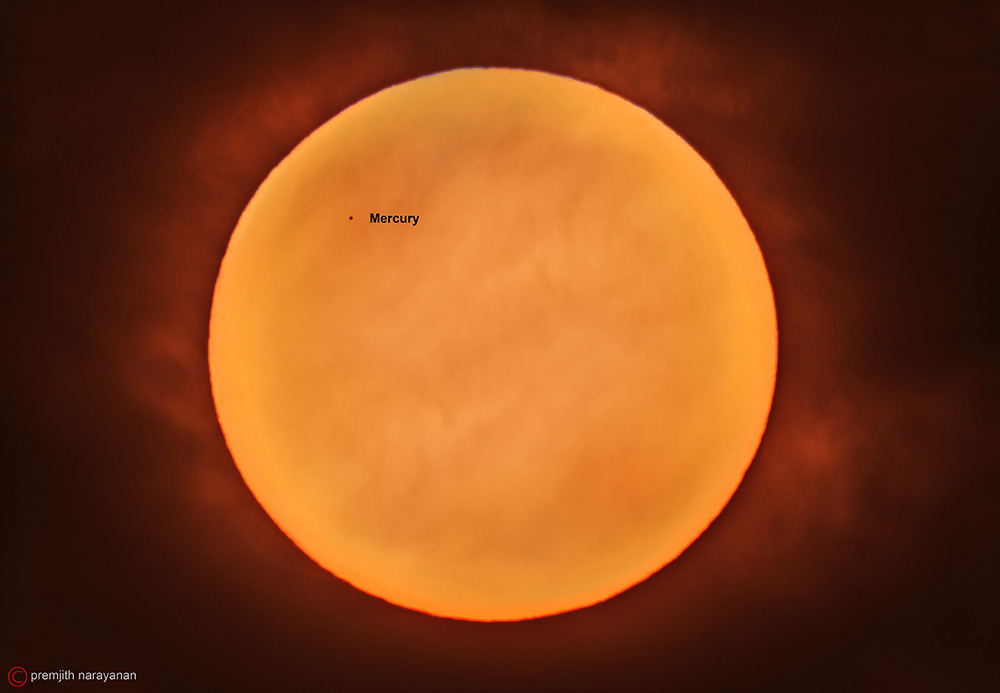 Photographer:
Premjith Narayanan
Location of Photo:
Kingdom of Bahrain
Date/Time of photo:
11th Nov. 2019 / 16:30 Hrs
Equipment:
Canon DSLR Camera EOS 5D Mark IV connected to Celestron 800 CPC 8" Telescope covered with solar filter.
Description:
In Bahrain the transit started from 3.35 PM all the way till sunset. So visibility expected to be viewed for approximately over 2 hours. We had some difficulty in spotting Mercury when it entered the Solar disc but after sometime it cleared up. But then in an hour's time the clouds started getting intensified and when it was almost to the horizon I increased the exposure to get the reddish hues all around. The clouds however created patterns which I found to be very mystic. The maximum view of the transit was a maximum of one hour after which the clouds gobbled up the sun.
Website: