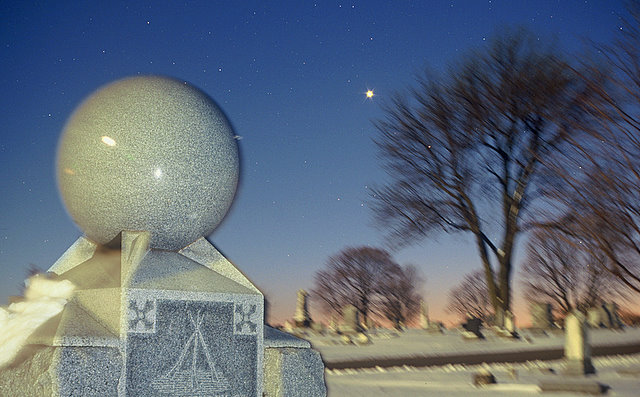 Photographer:
Doug Zubenel
Location of Photo:
Spring Hill, Kansas, USA
Date/Time of photo:
Jan. 1997
Equipment:
This is a 2 minute exposure with a 35mm lens. First, the granite globe was focused on and rendered at f/16 with flash @ 1/250th sec., then focus shift to infinity for the 2 minute guided exposure. Fuji Velvia 50 film.
Description:
Here you see Venus at maximum brilliancy beyond a moon- washed graveyard. You can see a reflection of the slightly-trailed moon on the globe, as well as a hot spot from the flash.