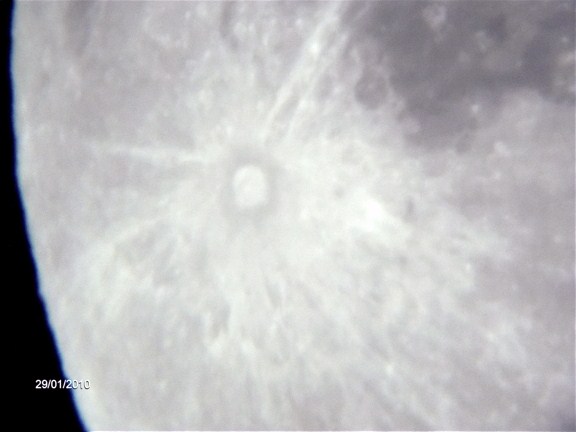 Photographer:
Jaime Roberto Muñoz Luque
Email:
j.munoz88@egresados.uniandes.edu.co
Location of Photo:
Bogotá, D.C. COLOMBIA
Date/Time of photo:
January 29, 2010 7:52 p.m. Local time
Equipment:
HP Photo Smart R717 Camera attached to a Celestron Astromaster 130EQ with moon filter. f/3.5, ISO-200, 1/26s exposure.
Description:
This picture shows the Tycho crater on the moon when it was on its 2010 perigee.