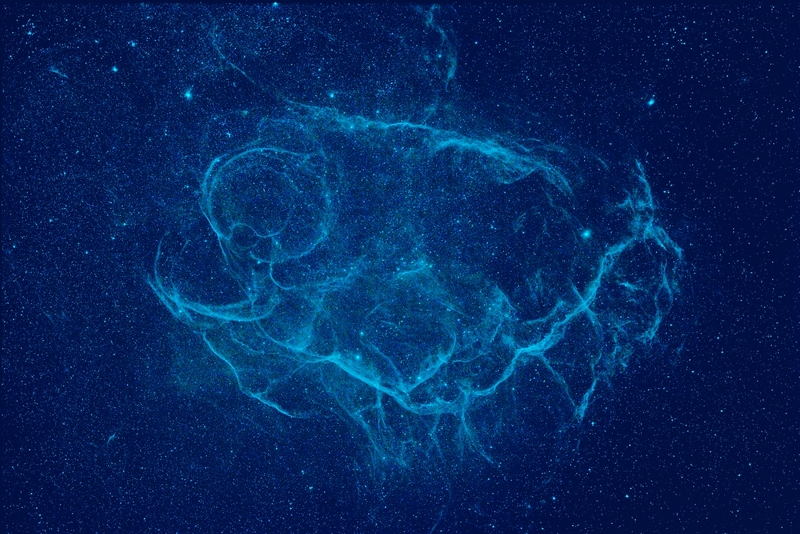 Photographer:
lhf14
Location of Photo:
Kaikoura, New Zealand
Date/Time of photo:
9 May 2022, 207 minutes accumulated over 3 weeks , 120s ISO1600
Equipment:
Canon 300mm USM f/2.8 lens, Canon 6d with Antlia dual band Halpha OIII filter
Description:
This is the 5nm blue OIII component of the region surrounding the Vela pulsar which is the neutron star which resulted from a supernova some 11,000-12,800 years ago. These expanding shockwaves encompass a span of over 3deg 20 min high in the New Zealand sky in May. distance estimated at 800 light years.